Vocals are a critical element of most any recording. Here are five easy tips to help you improve the workflow in your home studio when recording vocals.
This post on recording vocals in your home studio originally appeared on Cakewalk's blog. Reprinted with permission.
Building your home studio can be a tricky task – especially when you feel that the quality of the space that you record vocals in barely contends with what professional engineers would use. Fear not, there are solutions for making your home studio (or for some of you, your spare bedroom) a comfortable place in which you can produce high-quality recordings. Here are five easy ways to improve your home studio's vocal recordings right away.
1. Studio headphones
This goes without saying. Make sure you can supply your clients with a decent pair of headphones so they can properly monitor the mix and record their vocals over backing tracks. Get at least two pairs in case the band's producer or guitarist wants to follow along to the recording. Keep in mind, you don't need a pair of $400 headphones to get the client what they need to record, but stay away from consumer headphones that boost bass and color the playback.
2. Talk-back functionality
Talk-back is a term used to describe a dedicated microphone that is activated when an engineer wants to speak to a performer in another room between takes. The talk-back microphone is typically routed directly into the headphone mix so that you can easily activate it and deactivate it without any real patching involved. Having this type of functionality in your home studio can improve the flow of the recording session and make the communication between you and the singer a seamless task.
3. Pop filter/vocal shield
In the audio world there are different terms for just about everything. An important term to know is "plosive." This is the sound a vocalist makes when they pronounce the letter "P." This sound causes microphones to pop due to a high stream of controlled air that leaves the singer's mouth. These pops are typically full of a low-end and can cause irregularities in the fidelity of the vocal track. Pop filters and vocal shields can be used to break up that air and protect the quality of the signal so that your vocal is clean and even throughout.
4. Pre-amp
Nice pre-amps can come at a high cost, but if you're only recording vocals at your home-studio then it's worth the investment. Pro-sumer all-in-one devices are built to give the buyer as much bang for their buck as possible. This typically means cramming as many inputs and outputs into a signal rack unit. This is great until you realize that the pre-amps are noisy and barely have any character. Do yourself a favor and try out a nice pre-amp to understand the difference in quality. If you can demo one, then do it, or ask a friend to borrow their quality gear for a test run. It will go a long way toward improving the quality of your vocal recordings.
5. Portable vocal recording booth
The room in which you record in will be as much a part of the recording as the singers voice. This can work in your favor and can also work against you. If you're recording vocals in a room surrounded by untreated drywall then you may not produce the quality sound you expected. Untreated rooms reflect sound back and fourth and even back into the microphone. These artifacts can be detrimental to the sound and cause the vocal recording degrade in quality. A great way to avoid this issue is to get yourself a portable vocal booth that will help isolate the singer's voice from reflecting off neighboring walls and back into the microphone. These are inexpensive and can go a long way.
Cakewalk is the leading developer of powerful and thoughtfully designed products for the modern musician. These products include award-winning digital audio workstations and innovative virtual instruments. Millions of musicians worldwide – including Grammy® and Emmy® – winning producers, composers, sound designers, and engineers – use Cakewalk products daily to produce audio for the professional music, film, broadcast, and video game industries. The Cakewalk blog offers technical tips, tutorials, and news relating to their products and audio recording.
Download a free trial of SONAR X3 Producer.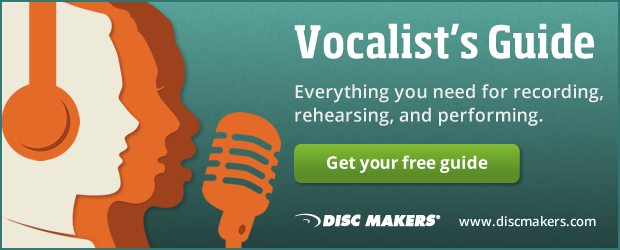 Read More
Isolation headphones and your home recording
How To Record A Great Vocal Take
Choosing the right audio interface for your home studio
Limit your takes and make better recordings
Singing tips for vocalists in any genre
Creating a Home Recording Studio