Getting the most from vocal lessons requires you to set goals, be prepared, and do your homework.
So you've decided to take voice lessons and you're anxious about your first lesson, wondering what to expect and how to prepare. Here's the good news: this isn't an audition! Take a deep breath (you'll be doing a lot of that in your singing lessons), and focus on these seven tips to prepare for your first voice lesson.
1. Have a vocal goal.
This will help your instructor focus your lessons and aim for particular benchmarks in your progress. Whether you would like to be able to sing "Happy Birthday" on key, tour with your band for a month without losing your voice, or improve your musicality, there are dozens of specific goals you can have as a singer. Are you looking to sing a particular genre (musical theater, opera, pop)? Would you like to sing as a hobby or as a professional? Be ready to discuss these questions in your first lesson.
2. Be prepared to talk.
Sometimes performing a perfect song means digging into the meaning of the lyrics you are singing. Translating, analyzing, and applying your own personal interpretation of a song's lyrics can help bring out the best vocal performance. So be prepared to have these discussions with your vocal coach.
3. Be prepared for the basics.
Many teachers start their lessons with simple scales and vocal exercises, not only to warm up your voice to avoid injury, but to also give them an idea of your range, style, and tone. You may not actually get to singing "real" songs for several lessons, or until your teacher thinks you've gained the vocal control to have songs as an effective part of the lesson.
4. Be willing to be vulnerable.
Whether you aren't hitting that one note consistently, you hear yourself sounding pitchy during scales, or you are just surprised by the new sound you are producing, know that you are not on The Voice (yet) and that no one is judging you. This is a learning period. There is something uniquely personal about being a vocalist, you may feel vulnerable as you work on you vocal techniques. Be aware of this and give yourself time and space to grow.
5. Bring your choice of songs.
You are more than welcome to bring your choice of songs to your first lesson. Just know that you may not be getting to them right away. On the other hand, some teachers may enjoy hearing you sing something you are comfortable with. If you need the sheet music, just be sure to bring an extra copy for the pianist.
6. Do the work.
Your teacher may assign exercises, homework, research, translations, whatever it is that will help you move forward.To avoid a lesson that is exactly same as the last one, I strongly recommend you do the homework. Practice. The teacher is trained to know how to get your voice to the next level and that takes a joint effort on both your parts. Like I tell all of my students, you simply will not progress (or at least not at the speed you would like) without putting in the work in between lessons. You may be surprised with the results once you do!
7. Enjoy yourself.
Your voice is unique to you, and training it so that you can fully express yourself is a gift. So enjoy!
Knowing what to expect in your first voice lesson can definitely help ease you into the process of singing lessons. Every lesson and experience is unique to the student so go in with an open mind and knowing that your teacher is your teammate in your vocal journey.
Piano teacher inage via ShutterStock.com.
Cheryl B Engelhardt founded CBE Music, a music creation and sonic branding firm, and has produced her own piano pop records, toured around the globe, and has had dozens of TV placements. Passionate about supporting musicians, Cheryl hosts popular workshops, video trainings, and other valuable resources on her website In The Key Of Success. Get Cheryl's free PDF for insider tips on how to make it in the music biz.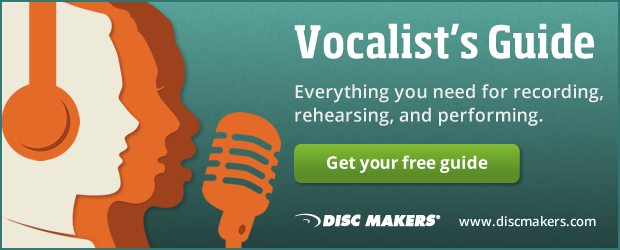 Read More
Vocal exercises – Vocal warm ups for singing to connect breath, vibration, and resonance
Singing Tips – How to Sing Better Right Now
Singing Tips – A Vocal Warm Up Is Key To A Great Vocal Performance
Singing tips for vocalists in any genre
Owning the crowd: music performance tips from the "One Man Sideshow"