There are clever ways to end a song, but a live music performance sometimes requires you to lead your audience with the trash can ending
In "Seven ways to captivate a live music audience with your first song," I gave you some tips on how to begin a show and use the intro to your songs to help capture and engage your audience during a live music performance. But believe it or not, the way you end a song can be just as crucial.
If you are a creative artist, you'll probably put an original and clever ending on some of your songs – fade outs, unresolved chord progressions, or bleed-ins to the next song, for example. In a recording studio, I say go for it! But live, more often than not, it's a mistake.
Here's why. Most of you are not "married" to your audience. You're still "dating" them. In other words, the majority of the people who hear you probably don't know your music well, if at all. So putting a clever ending on a song can confuse your audience. They don't know for sure if the song's over, so you only get a small smattering of hesitant applause.
In your live show, you should be trying to create freedom in the room and allow your audience to express themselves. An ending that doesn't resolve doesn't do that. But an ending that does resolve puts a finality on your song the audience will understand. I'm not suggesting every song needs to resolve in a big way, or that every clever ending needs to be thrown out for your live show, but you do need to know when and where to use those clever endings.
Let's take an obvious example of an ending that an audience will respond to every time. It's called a "trash can ending." A trash can ending is one where there's a big wrap-up to a high-energy song. The entire band powers out on the last chord, some members wildly riffing on their instruments, everyone playing with lots of energy, the drummer doing rolls on the drums, and so on, until the cut off. Your audience will know exactly what they're supposed to do. Applaud!
With this kind of ending – particularly at the top of the show – you begin to create freedom in the room for the audience to express themselves. You are building momentum and peer pressure, because if everyone is clapping wildly at the end of the song, the people who don't know you so well will start to think, "Hey, everyone likes these guys." Momentum begets momentum.
Even if you're the only person onstage, the trash can ending idea still applies. The ending to your first song or two needs to power out and resolve so your audience knows the song is over and it's time for them to applaud what you've done.
And let's talk about that cutoff at the end of a trash can. Most bands do it wrong. Typically, when everyone is riffing and powering out, every player turns around to look at the drummer to see when he is going to cut the song off. Big mistake for the front man of the band! He's given all his authority to the drummer.
Here's how it should work: without turning around, the front man needs to lead the cutoff. He's the one up front, after all, listening to the audience. He should know when to cut it off… whether to milk it or not. That's why your front man needs to know how to cut off a song properly. There needs to be an anticipation move, and then a final cutoff move. And it needs to be rehearsed until everyone is comfortable with the cutoff.
These things may seem inconsequential to some of you. But they're not. By doing endings the right way, your front man is establishing authority, you're allowing your audience to express themselves, and you're developing momentum into your next song.
Image by magicinfoto via ShutterStock.com.
Tom Jackson is a world renowned live music producer, author of the book Tom Jackson's Live Music Method and the All Roads Lead to the Stage DVD series, and master at transforming an artist's live show into a magical experience for the audience. Tom has worked with hundreds of artists in every genre, including major artists like Taylor Swift, The Band Perry, Jars of Clay, and more. He also shares his expertise as a speaker at colleges, conferences, and events worldwide. For more information, go to www.onstagesuccess.com.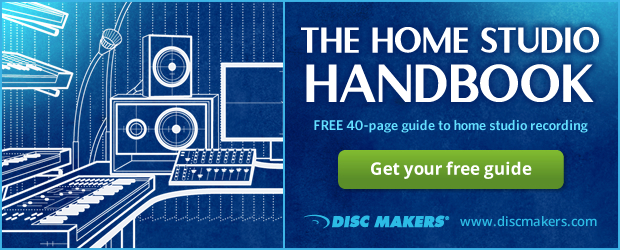 Read More
Seven Ways to Captivate a Live Music Audience With Your First Song
Three Keys to a Compelling Music Performance
Stage Banter and Your Live Show
Indie Touring Posts – How to Be a DIY Tour Pro
A Great Live Music Performance Requires More Than Being Rehearsed