Does insurance speak make you cross-eyed? Give you a migraine? Scare the pants off you? Fear not, we've found a music instrument insurance translator.
If you've ever been curious about the ins and outs of musical instrument insurance, but don't speak insurance, our friends at GearTrack can help act as interpreters. They spoke to Thomas Riley, a music instrument insurance expert from The Anderson Group, and here's what they learned.
What's the difference between musical instrument insurance and a standard homeowners policy?
There are several differences. $2,000 is the maximum value covered under homeowners policies and it doesn't cover professional use. It also doesn't cover flood damage, accidents, breakage, cracking, falling, earthquake damage or loss, nor "Agreed Risk" or replacement. Your deductible comes into play as well. Most deductibles are in the $500 to $1,000 range.
Translation: Your homeowners insurance is for your hobbies, dummy. And even if music is your hobby, there are all kinds of reasons to look into musical instrument insurance, like maximum value limits and damage and loss coverage.
Does music instrument insurance cover damage and repair?
It does, as a normal rule, though subject to the policy itself. As long as the damage is not listed in the policy's exclusions, a musical instrument would be sent to a repair shop and the estimate sent to the loss adjuster. If the instrument suffered a loss in value as a result of the damage and its repair, this "diminished value" would be reimbursed (a very valuable part of this insurance).
Translation: In general, yes. Read the fine print about what types of damage are covered. Bonus: if your gear is damaged and loses value after the repair, your music instrument insurance carrier will pay you the difference!
How are quotes and values formulated?
The prospect fills out the application which goes to underwriting. According to the value (either by appraisal or documented information) and the exposure (for instance, a collector versus a performer), a quote is formulated (between $.525/$100 and $1/$100). Memberships in professional organizations and high value instruments earn appreciable discounts.
Translation: Insurance cost depends on how you use your instrument and how much it's worth. They do some magical figuring and give you a quote. It doesn't hurt a bit.
What documentation does an instrument insurer require?
Many times, if we have a serial number and pictures per our guidelines, no appraisal is requested. High value and vintage instruments need appraisals.
Translation: Insurers care about original and replacement value. The more expensive or rare your gear, the more documentation you should have.
How do I know if I need instrument insurance?
$150 per year covers up to $24,000 of scheduled items. It doesn't make sense to spend thousands of dollars on instruments and not spend the $.40 cents per day to protect them and have the ability to replace them.
Translation: If you use your gear to make money or if you have enough money in instruments (more than your low deductible), you should at least look into it. You'll be surprised by how affordable it is.
What happens once I make a claim?
You file a claim stating "what, when, where, why, how, who" with dates of occurrence and a police report (if applicable). In the case of damage, an estimate from your repair shop is needed. Most claims can be handled when the repair is completed or even more promptly when a total loss or theft is involved.
Translation: After you follow the five Ws (plus H), all you gotta do is get yourself a repair estimate if necessary, and wait for the check to come in. But really, that's why you get insurance. They won't get it back for you, but they will replace it.
What if I get my instrument back after having made a claim?
It is the property of the insurance company; you may refund the indemnity check and keep the instrument if you wish.
Translation: Would you rather have a new instrument or your precious? Up to you. You have to give them their money back if you want your old gear.
Is music instrument insurance affordable?
Sho 'nuff.
Translation: YES!
Image via ShutterStock.com.
GearTrack is an online registry that aims to deter music instrument theft and aid in recovery. Instrument owners can itemize their collections and victims of theft can send stolen alerts to the WatchDog network and access tools for search and recovery. Buyers and sellers can easily search serial numbers before trading and selling their gear. Learn more and register your instruments at Gear-Track.com.
Thanks to Thomas Riley of The Anderson Group for answering our questions. Anderson was started by a musician, for musicians. They know the difference between a violin and viola, and they understand what instruments mean to musicians.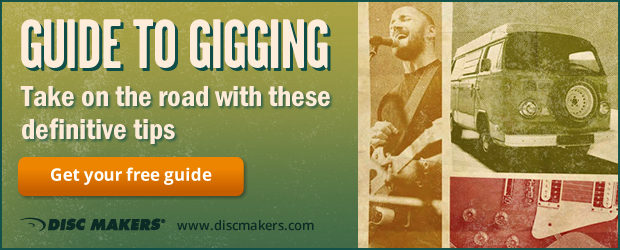 Read More
Tips from a cop to help prevent music instrument theft
Touring Tips For International Music Gigs
Tips for Surviving and Thriving on Tour
Five easy ways to prevent music instrument theft
Gig Etiquette — Set-Up and Breakdown Habits To Live By