Daniel Ebbers, voice instructor at the Conservatory of Music at University of the Pacific, shares insights and vocal exercises in our video series for vocalists
Professor Daniel Ebbers has been training singers for more than twenty years, and in the following videos he explores the upper register of a student's vocal range and summarizes our four-part series.
Vocal Exercises video #3: "Your Upper Register"
As you get further into your warm up, you can start to explore the higher end of your vocal range, which Daniel describes as the "upper register." Video #3 takes Ricky through a set of scales and vocal exercises that helps him flow seamlessly into this end of his range.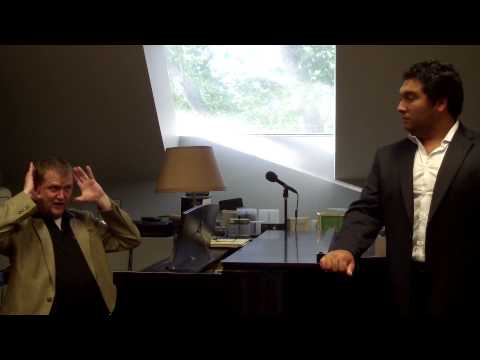 Vocal Exercises video #4: "Summary"
Now that you've learned some basic vocal warm ups, Daniel shares a few of his favorite exercise books that can be purchased at most music stores. In this final segment, he offers a few more suggestions on how to get the most out of your vocal warm up exercises and prepare yourself for a successful vocal performance.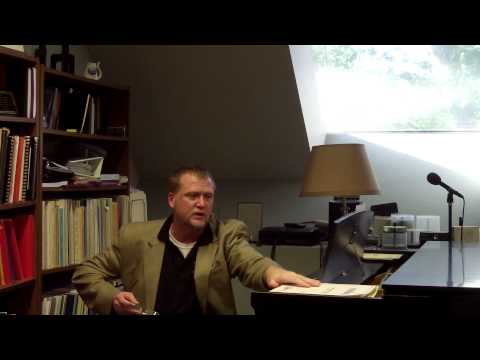 In video #1, Daniel answers the question "Why warm up?" Video #2 takes a student through a basic set of warm-up scales.
Professor Daniel Ebbers is a classically trained singer and voice instructor on the faculty at the Conservatory of Music at University of the Pacific, Stockton, CA and was a major contributor to Disc Makers' The Vocalist's Guide to Recording, Rehearsing and Performing. In addition to his teaching, he performs regularly in both concert and operatic settings throughout the U.S.
Keith Hatschek is a regular contributor to Disc Makers Echoes blog and directs the Music Management Program at University of the Pacific. He's also written two music industry books, How to Get a Job in the Music Industry and The Golden Moment: Recording Secrets from the Pros.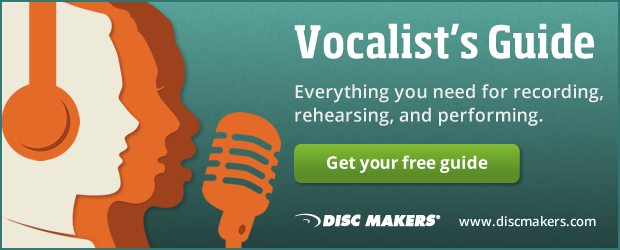 Read More
Vocal exercises – Vocal warm ups for singing to connect breath, vibration, and resonance
Elevate your vocal performance: focus on rhythm and intention
How to Sing Better Right Now
A Vocal Warm Up Is Key To A Great Vocal Performance
Don't Tax Your Voice Before a Vocal Performance
How To Record A Great Vocal Take