Facebook is big, Twitter is at a billion (kind of), and YouTube is the #2 search engine. Facts about social media platforms for your water cooler conversations.
Social media can be a confusing landscape to navigate for anyone, musicians included. Each platform offers a unique opportunity and experience, and not every platform is right for everyone. When planning a social media music marketing strategy, a thorough understanding of what makes each platform unique is crucial.
As you learn more about who your fans are, what they like to consume, and which social platforms they're most likely to inhabit, you can connect with them in the most effective ways possible.
To help make this process a bit less overwhelming, we've compiled several key stats from recent studies and reports published all around the Internet for several of the biggest social media platforms. Keep in mind, these statistics are relevant for now, but this landscape changes constantly, so it is important to act on this information as quickly as you can.
Facebook
1. It's BIG. Facebook is the biggest social network in the world. With more than a billion registered users, Facebook would be the third largest country in the world, behind China and India. Facebook turned 10 years old on Feb 4, 2014.
2. EdgeRank. In December 2013, Facebook announced on its blog that they were going to tweak the EdgeRank Algorithm to put more emphasis on "high-quality content" rather than photos, which previously have been the most engaged content by far. This will likely play a critical role in how you shape your content strategy for Facebook going forward — at least until they change it again!
3. Not organic. In December 2012, Facebook revealed that the average organic reach of a fan page was 16% of the total fan base size. In December 2013, studies revealed that this has dramatically lowered as Facebook has made it clear they are moving forward with a "pay for visibility" model with "boosted posts." A boosted post is essentially paying to advertise a single post rather than a full page. Paying to "boost" a post guarantees it will be seen by a larger amount of people, depending on the size of your fan base, the countries you target, and/or the amount of money you spend.
4. Going mobile. Facebook reported at the end of 2013 that 78% of their US users access the platform via mobile. Facebook is clearly hitting critical mass here as their mobile-centric user base is up a whopping 45% in just the last year alone, proving that mobile will be a primary focus of their business going forward.
5. No teenage fan club. Facebook has been losing a significant number of their teenage users who have been making a shift towards more niche platforms such as Instagram and Snapchat. If your fan base demographic skews to a younger audience, it may be time to consider focusing on other platforms as a means for fan base engagement and growth.
Twitter
1. One billion served (divided by four). At year-end 2013, Twitter had about a billion registered users, but only 25 percent of them are active.
2. American woman. The average Twitter user is an American woman, has 208, followers and spends 170 minutes on the site every month, which means you are going to have to spend quite a bit of time each month to capture the attention of your fans with compelling content.
3. Get in my belly! Since its 2008 inception, Twitter has purchased 31 startups including Vine, TweetDeck, and We Are Hunted (now called #Music).
4. Market reach. According to Twitter Advertising, 72% of Twitter Followers said they would be more likely to purchase from small businesses they are following than those they are not.
5. Smile for the camera. A recent study done by Dan Zarrella shows that pictures tweeted using Twitter's native images platform, pic.twitter, are 94% more likely to be retweeted than images not using this platform.
YouTube
1. It's a search engine. YouTube is the biggest video platform on the Internet, and it is the second biggest search engine in the world. Use this to your advantage by seeking out video content creators who connect to your passions.
2. Get lots of popcorn. There are 100 hours of video uploaded to YouTube every minute! If there was ever a reason to stop focusing on making "one viral video that will break you," this is it!
3. Also mobile. A mobile-centric strategy is becoming increasingly important, as 40% of YouTube's global traffic came from a mobile device.
4. The Twitter connection. 700 YouTube links are shared on Twitter every minute, which emphasizes the importance of a video component to your overall social marketing strategy, in and of itself and specifically as it relates to Twitter.
5. Advanced search. Possibly the greatest function of Twitter is the ability to track conversations on a global scale. Using the advanced search feature, you can search for hashtags, people, and specific tweets that are connected to your passions from anywhere in the world.
Pinterest
1. Ladies first. With a user base comprised of 80% women, Pinterest is key platform if your fan base skews towards the female demographic.
2. Show me the money. People referred to online retailers from Pinterest spent 60% more money than the traffic that was referred from Facebook (though there was 7.5 times the amount of traffic from Facebook). If you have a new record, or have a storefront set up on your website and you are specifically trying to drive sales, Pinterest is worth a look.
3. Born in the USA. A whopping 60% of all Pinterest traffic comes from the US, which means that if you are focusing on an international fan base, you may need to be careful when planning on how to use Pinterest within your digital strategy.
4. Highly engaged. Engagement per pin is far higher than that on Twitter. On average, each pin generates two site views and six page views, compared to Twitter's 1.4 average retweets per tweet. Again, this shows the potential power of Pinterest driving qualified traffic back to your own website.
5. More adult users. In 2013, Pinterest surpassed Twitter in adult users, jumping from 15% to 21% of all online adults (Twitter is steady at 18%). This is critical to any sales-focused marketing campaign where adults fit into the target demographic, because as of 2012, Pinterest generates more sales referral traffic than Twitter.
Instagram
1. InstaBook. Instagram was purchased by Facebook in 2012 for $1 billion (actually, the price ended up closer to $718 million). While not having much of an effect on the platform as yet, it is important to note for the future as the platform may change as Facebook moves further towards their "pay for visibility" model.
2. Selfie site. While not the original source, Instagram can certainly be credited as the driving factor behind the phenomenon known as the "selfie" with over 35 million photos posted to Instagram that include some form of the hashtag #selfie.
3. Five million, overnight. In 2013, Instagram introduced video to the platform in addition to photos. Five million videos were uploaded within the first 24 hours and have become a hugely prevalent component of the platform.
4. The Facebook connection. Nine out of 10 video shares from Instagram occur on Facebook. If video is going to play a part in your Facebook content strategy, don't overlook Instagram as complementary to your YouTube videos.
5. Twitter disconnect. To reframe the stat about Twitter's native photo sharing, tweets with links to Instagram photos are 42% less likely to be retweeted than tweets without these links.
Tumblr
1. 120k a day. According to Tumblr, there were 120,000 new registered users every day in 2013. If you are creating a blogging strategy, Tumblr could be a good platform to consider as complementary to your blog content.
2. Mobile explosion. Tumblr's mobile-centric user base grew 251 percent between 2012 and 2013. As you put together a content strategy for Tumblr, it is critical to consider how the user-base will consume the content from a mobile device. In other words, make sure your content is short and sweet and easily consumable from a small screen.
3. Yahooblr. Yahoo purchased Tumblr in 2013 for $1.1 billion. Since Marissa Mayer's take over as CEO, the company has made a real push as a hub for high-quality content and it is likely that Tumblr will be used by Yahoo to curate high-quality content helping independent users with discovery and exploration of the platform.
Jon Ostrow is a regular contributor to Disc Makers Echoes blog and is the Campaigns Director for Cyber PR. Follow him on Twitter @jon_ostrow.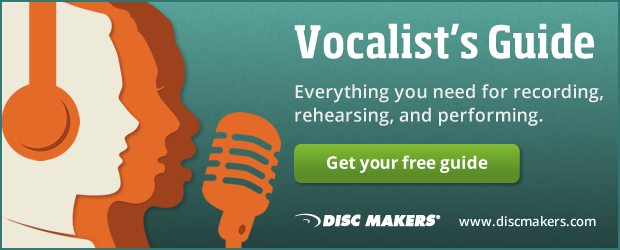 Read More
Facebook Marketing Tips for Your Music Promotion
Finding and nurturing your musical niche
YouTube for musicians
Twitter for Music Promotion
Younger Music Fans Demand Constant Access