When it comes to hearing protection for musicians, it's worth finding a solution to prolong your career and livelihood
About a decade ago, I worked with a drummer who refused to use any sort of hearing protection when playing, even though many of our rehearsals and gigs were decidedly decibel-heavy. "I just let the sound wash over me," he told me.
After a year or two of not playing together, I had another conversation with that drummer, who, not surprisingly, was beginning to experience ringing in his ears, which could be a sign of tinnitus and other potential hearing damage. He was on his way to an audiologist to get an exam and custom fitted musicians ear plugs.
When it comes to hearing, the truth is your ears don't care how good the music is, how hot the jam, how deep the connection, or how much you let the sound "wash over you." Noise is noise, and too many decibels for too long will permanently damage your hearing. (For more on this, check out my article in M: Music and Musicians magazine on hearing protection).
That said, many musicians feel that ear plugs act as an unwelcome barrier. Whether foam, plastic, or silicon, plugs make it difficult to connect with the sound or audience, or muffle the nuances of a player's instrument, the argument goes — so ears go unprotected.
In my own experience, I've found that working with ear plugs as much as possible during practice sessions and rehearsals — especially when mics and amplification are involved — helps me maintain my connection to the music, the audience, and my bandmates without putting my ears at undue risk. I try to practice the same songs or techniques with and without hearing protection – and sometimes with one ear plugged and the other open. This sort of repetition gives me a frame of reference, so when I hear something with ear plugs in, I more quickly imagine what it would sound like with ear plugs out.
Living in New York City, I also have ample opportunities to protect my ears from loud subway screeches or bus air breaks, and I sometimes wear my musicians ear plugs out and about during the day. The more time I spend with them in, especially while engaging in conversations on the street or bouncing around the city, the more comfortable I become with them in general, and the less like I'm walking around — or making music — inside a bubble.
It's worth experimenting to find the hearing protection solution that works for you. While specially molded musicians earplugs are my favorite choice for now, plenty of players opt for other options, including inexpensive foam ear plugs that you can get from any drugstore. The key is to see what works given your instrument, decibel level, and performance habits, and not to give up on hearing protection as a whole, just because one solution is not be the best fit.
As musicians, we're in this game for the long haul. Ears are a precious asset, and anything that can be done to maintain hearing acuity while still connecting with your performance is energy well spent.
Image via ShutterStock.com.
Michael Gallant's debut trio album Completely received a four-star review from DownBeat magazine and a five-star review from Critical Jazz, which stated: "This, my friends, is the future of jazz. Fresh, invigorating, progressive – there are simply not enough positive adjectives to list here." Learn more, download now through iTunes, or purchase through CD Baby. Follow him on Twitter at @Michael_Gallant and catch him live on his current fall tour.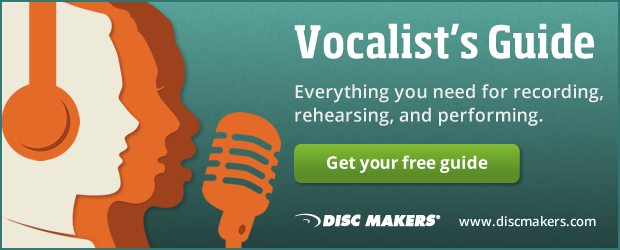 Read More
Can't You Hear Me Knockin'?
Ear Fatigue and Mixing Music – Know the Signs, Avoid Mistakes
Vocal Health Basics – How to Properly Care for Your Voice
Being healthy on the road
Your Home Studio Mix – Recording Tips For Better Results