Your songs don't sound the same, they shouldn't look the same when you perform your live music show
If you watched a video of your live music show with the sound muted, would it be hard to tell which song you're playing? Does every one of your songs look the same when you're performing?
I ask this question everywhere I teach, and usually I can hear a pin drop in the room. The most common response I get is, "What are we supposed to do?"
First of all, I believe your live music show should be as creative as your music. One of the keys to a great visual show is to keep the integrity of the song. The music will tell you what the song should look like. There should never be movement just for the sake of movement! The song, in a sense, is the script.
From a musical perspective, the reason you sing different melodies and lyrics, have different rhythms, change tones on a guitar, and switch instruments is to capture the essence of a song. Musically, it's a no-brainer. But visually, it's a huge problem for almost every artist I see.
I always wrestle with how (in a short article) to give you things you can take away and start using, but here are five things you can work on to get started with being more visually creative on stage.
1. Intentionally move to different places on stage. Own the area you've moved to and don't be in a hurry to leave it. In other words, don't wander. When you wander, you lose authority.
2. Singers, use the right mic stand and learn how to use it. If you're a front man/vocalist who isn't playing an instrument, there is no reason to use a boom stand.
3. Singer/songwriters, when playing your instrument and not singing, take a step to the side of the mic stand and engage your instrument. This will direct the audience's attention to what you're playing and set up anticipation for your vocals.
4. When asking an audience to clap along with you, put pressure on them. For example, say "help me out" or "put your hands together," step forward, and look them in the eye. And if you're in a band, everyone who is not playing should be clapping, too – otherwise you're telling your audience it's OK not to clap.
5. Guitarists, do your solos from different spots onstage. Don't stand behind your pedals to play the entire night; don't even go to the same spot when you move. Find another spot or two to play your solo on the other side of the stage. Not only will this change pressure on the audience, but the people on the other side of the venue will feel connected to you, too.
I hope these ideas help a little. I'm really just scratching the surface with ideas and fundamentals that need to be a part of your live music show. Let me know how they work for you!

Performing guitarist image via ShutterStock.com.
Tom Jackson, world renowned Live Music Producer, author of the book Tom Jackson's Live Music Method and the All Roads Lead to the Stage DVD series, is a master at transforming an artist's live show into a magical experience for the audience! Tom has worked with hundreds of artists in every genre, including major artists like Taylor Swift, The Band Perry, Jars of Clay, and more. He also shares his expertise as a highly demanded speaker at colleges, conferences and events worldwide.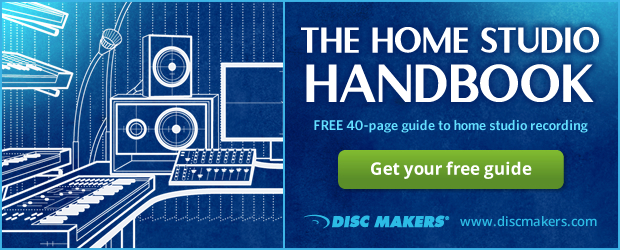 Related Posts
Three Keys to a Compelling Music Performance
A Great Show Doesn't Happen By Accident
Indie Touring Posts – How to Be a DIY Tour Pro
How I Bombed On Stage
11 Improvisation Tips to Help You Make Music in the Moment