Part one of our social media for musicians series focuses on how to make the most of your Facebook band page and music promotion efforts
One great hurdle any musician has to overcome when using social media for your music marketing is the sheer overwhelm trying to navigate the number and nuances of all the different social networks. When considering social media for musicians, bear in mind that each platform has a unique audience, content positioning, and method of delivery. Twitter is about the short burst updates in real-time, Pinterest is about creating themed photo boards, Facebook is about creating a community experience for your fans that is both engaging and rewarding.
But when you break it down, no matter how different each social network is on the surface, they all have to include the same four foundational elements:
1. Brand (band) image
Brand image is critical to creating a consistent experience for your music fans across multiple social networking platforms. The best way to ensure this is to make sure that all of your social networking accounts have the same look and feel as your music website. In other words, the color scheme should be the same, your band image should be the same, your timeline banners and background images should all be similar in design.
2. Band bio with website link
Your band bio must be on your official website. (If it's not, go add it NOW, then come back and continue reading.) This bio, in either a long (400+ words), medium (100–400 words) or short (up to 100 words) form should be part of each of your act's social network profiles. These social profile bios should all include a link to your website – after all, you OWN your website, it should be the official hub of your online presence.
3. Consistent style and voice
The content you provide online is ultimately the most important element in your music promotion endeavors, but developing a personal and recognizable style and voice helps to develop your online brand, and thus should be consistent across all social networking platforms.
4. Common purpose
Why are you establishing an online presence? What are your goals? Is it to find and build a fan base? Promote a new release? Sell CDs and merch? Whatever the purpose of your online music marketing is, your content should reflect this consistently across all social networking platforms.
Facebook Marketing Tips
Facebook, the biggest of the social networks, is arguably the most difficult for musicians to navigate and use effectively for music promotion. So let's break it down and focus on the things you can do to optimize your Facebook band page and make the best use of this platform in your social media marketing.
Understand EdgeRank
Have you ever noticed that some people or pages may show up time and time again in your feeds, and others rarely, if ever, show up? The reason for this is simple: The Facebook EdgeRank algorithm.
In order to ensure you are being met with the most engaging content possible, each and every time you check your Facebook News Feed, Facebook has instituted EdgeRank, which is an algorithm that takes in all of the content from all of your friends and liked pages, and determines what you most likely will, or won't engage with (either by liking, commenting or sharing).
The four determining factors that EdgeRank considers are:
1. Your previous interactions with the author. The more you engage with a friend or page, the more likely you are to see their posts.
2. Your previous interactions with the post type. If you often engage with a certain type of post, you're more likely to see posts of that type.
3. Reactions from users who already saw the post. The more Facebook users engage with a post, the more likely you are to see that post.
4. Amount of complaints or negative feedback. As more users give negative feedback, the less likely you are to see that post.
While this algorithm is great for the common user, it makes the experience of building a new Facebook band page for a musician incredibly difficult. The likelihood that any content that you publish as a brand new fan page will meet the above four criteria is quite slim.
In essence, Facebook helps the rich and buries the poor. But there are things you can do to optimize the effectiveness of your page and strategy, increasing your chances of actually engaging with those who have "liked" your page and turning them into more consistently engaged fans.
Make the best use of the four apps
As you can see in Figure 1, every Facebook band page has four apps (or buttons) that appear just below the timeline banner image, and just to the right of the profile image.
These buttons can be customized by the page admin, allowing you to rearrange and even replace the standard apps with those that will actually engage your fans.
For example, one of the standard apps is a "Likes" button that shows how many likes you have on your page. Considering this number is also displayed directly below your Page name, this is a wasted opportunity to add value to your page. This app should be replaced immediately upon starting your page with something like a Music Store page (CD Baby offers a fantastic option here).
The other apps should reflect your social media marketing strategy. If videos (specifically YouTube) play a big hand in your content strategy, then you should have a video app. If Pinterest or Instagram are more important to your everyday content strategy, add an Instagram or Pinterest focused app. The idea is to make each one of these apps an opportunity to engage with your fans and convert them to becoming more loyal to your overall brand.
And one more tip: EVERY Facebook band page should have a newsletter or email sign up. The only way to ensure that you get to keep the contact info of your Facebook page fans is to add a call to action in the form of an app that offers something (be it an exclusive track, video, etc.) in exchange for your fans' direct email addresses.
Combine content for best results
There are four major types of content that can be published to Facebook:
1. Photos
2. Videos
3. Links
4. Text


Obviously these can be combined in many number of ways. This actually leads to some amazing opportunities to strengthen engagement.
Photos are the most commonly engaged-with content on Facebook. The evidence for this can be found in the fact that Facebook has made images as big and eye-catching as possible in your news feed while spending a fortune ($1 billion) buying Instagram.
By combining content types, you have the opportunity to post a photo with a link to a blog post or sales page, not only greatly increasing the chances that your link will even be seen, but that it will actually be clicked upon.
Don't post too often (or too infrequently)
There have been numerous studies conducted to try and determine the optimal number of posts per day on Facebook. Some say one, some say two, some say as many as you want. I am a firm believer in the one to two times per day stats.
My reasoning for this goes back to EdgeRank. The Facebook EdgeRank algorithm only allows certain posts to be seen on a news feed, and the factors that determine what does and does not get displayed include how many people have engaged with previous posts from your page. Unless you have a fan base of evangelist super fans who will engage with everything you post, posting too often only increases the number of your posts being ignored, and thus decreasing your chances that the EdgeRank algorithm will display your content in news feeds.
With Facebook, quality trumps quantity.
Create your own custom lists
Trying to get others to engage with you is only half the battle. The other is your own ability to effectively engage with your fans (or bloggers you are trying to connect with, etc.). To do this, you have two options: either let the posts come as determined by the Facebook EdgeRank algorithm, or take control of what you do and don't see by using lists.
You see, EdgeRank is an ingenious method for delivering and displaying content, but it really only serves a purpose for news feeds that have become cluttered by too many posts at any time from friends and pages. By creating your own lists, you are in essence creating your own algorithm for displaying content on your news feed.
You can create lists of super fans, fans in certain locations, bloggers in different niches, etc. To do so, from the "Home" page, scroll down on the left sidebar and find the "Friends" section (you might have to click the "More" header to see it), hover over the "Friends" header and click the "More" button that appears on the right. You will be brought to a screen where you can create and edit friend lists.
Click "Create List," give it a name and then start adding in your friends. Note: you must be friends with the people you add to lists. Pages are not allowed to be added to lists.
Now you're on your way to using Facebook more effectively in your social media marketing efforts. We'll tackle Twitter, Pinterest, and others in upcoming posts.
Jon Ostrow is a regular contributor to Disc Makers Echoes blog and is the Campaigns Director for Cyber PR. Follow him on Twitter @jon_ostrow.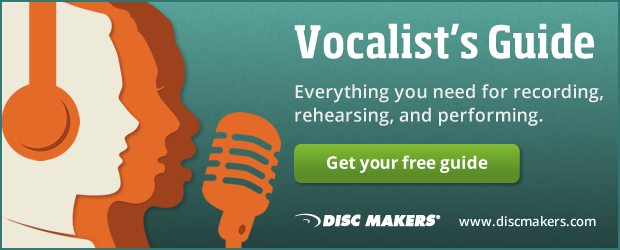 Story Links
Demystifying How Facebook's EdgeRank Algorithm Works
How To Increase Facebook Engagement
Read More
Focus on Relationships in Your Digital PR
Press Kit Posts – Press Releases, Band Bios, Publicity, and More
Using Google Plus To Build A Global Music Audience and Community
You've Written A Press Release – Now What?
Make The Most of Good Press – How To Leverage Your PR Success