Facing your fears can help you move forward – on stage and off
At a recent show, I wanted to do something so drastic that it would impact and inspire my audience to face their biggest fears. To do this, I knew I had to lead by example, so I faced MY biggest fear, right there on stage.
I shared how, at 10 years old, I had a piano recital at the grand auditorium of Phoenix College. There were four other kids my age who were giving impeccable performances, and I was going last. I sat down at the piano, nervous and scared that the worst would happen. And it did.
Just a few seconds into the piece that I had memorized, my mind went blank. Recalling the lesson that my father had taught me to never stop playing when things go wrong, I kept on. The sad thing is, I was improvising, but it was an absolute train wreck. I kept playing and playing, wanting only to run off stage in tears. And when I got to the catastrophic end of the song, a most deafening silence filled the room. In that moment, I looked up and saw the disappointed look on my piano teacher's face that reinforced my feelings of failure. That was the last time I played piano in public for the next 25 years.
Until now. After sharing that childhood story during my recent concert, I told the audience that I was ready to face my 25-year fear and play piano for them on stage for the first time since that dreadful day. As the lights dimmed, I sat down at the piano and my heart started pounding, my fingers started shaking, and I had to take a deep breath. And then, I started playing one of my new songs, and as I sang into the microphone, I felt like all of those years of anxiety came soaring out of me.
And after playing the piece flawlessly, I hit the final note, stood up with my arms in the air, and felt like I just conquered the world! Indeed, I had conquered MY world. And then… the audience went crazy, and I could see my mom and my wife with tears in their eyes. Right there, in that moment, I had broken through my fear and it was even more exhilarating than I ever imagined it would be.
Now I'm here to tell you that it's time to pick YOUR biggest fear around your music business and face it head on. Why? Because it's the very thing that's been holding you back. It might be
around getting your music out there, networking, contacting venue owners, making more money, performing, or being rejected.
I love being on stage and performing. It's my home. But playing the piano in public was the scariest thing to me. Until I did something about it. Now, are you ready to conquer your fear? Fear is the only thing in the world that gets smaller as you run toward it. Go forward. Be the dream.
Tiamo De Vettori is a music success coach who has spoken to over 47,000 people around the world at colleges, universities, conferences, and seminars. He has been featured on FOX, CBS, NBC, and MSNBC, and was named L.A. Music Award's "Singer/Songwriter of the Year." With a passion for empowering independent artists, Tiamo teaches musicians, singers, and songwriters about new and creative ways to make great full-time income with their musical gifts. Click to receive his guide, "Musicians Money Making Secrets," for free!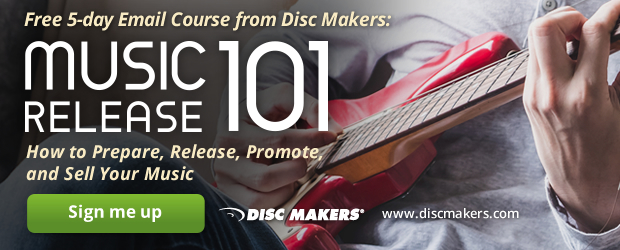 Related Posts
A Great Live Music Performance Requires More Than Being Rehearsed
Jason Mraz's Advice: Keep Creating With All Your Heart
Music Genres: What Makes You So…"Eclectic?"
Indie Touring Posts – How to Be a DIY Tour Pro
11 Improvisation Tips to Help You Make Music in the Moment