Artist manager Catherine "SupaCat" Enny talks artist development and getting your career moving
"Artist development" may have meant something different a decade ago, but the new definition refers to emerging artists consciously establishing a career plan and then implementing that plan over time in order to accomplish a series of ever more ambitious goals.
To learn more about what goes into artist development and get some practical advice for the DIY artist on how to go about taking responsibility for their own career growth, I spoke with Catherine "SupaCat" Enny, CEO and founder of Guerrilla Management, an innovative artist management firm in San Francisco. Catherine and her team manage the careers of Michael Franti, Amanda Shaw, Mister Loveless and Ginger and the Ghost. They also produce and handle logistics for films, music videos, and large-scale events in the arts.
Catherine established her management credentials when a then-unknown band she produced and managed named Kyuss broke out on the strength of her production and business acumen, signing the young band to Chameleon/Elektra Records. This led to managing and signing Queens of the Stone Age (which evolved out of Kyuss), Fu Manchu, Monster Magnet, and the Dwarves to various labels. She also spent time at indie powerhouse Restless Records, where she rose to Marketing VP before she started a co-venture with long-time industry manager Warren Entner. Enny and Entner co-founded Ignition Marketing, one of the first and most successful street promotion companies which helped grow audiences for NIN, No Doubt, Weezer, Jimmy Eat World, and Marilyn Manson.
How would you define artist development today? How has it changed in the last 10-15 years?
Artist development is one of the most exciting aspects of being a manager. It means executing the dream, designing the strategy, and accomplishing the logistics in hopes of witnessing a successful career blossom and sustain a new artist.
Today, artist development starts with the artist, even more than it did 10-15 years ago. Back then, labels had "Artist Development" departments, with a staff dedicated to helping the artist grow his or her career. Now, with bottom line concerns, many labels are looking for bands that are already successful.
With so much access to talent, the squeakiest wheel (or artist) gets the attention (of fans and labels) and succeeds! From my perspective, there is so much movement and opportunity to connect socially these days that it is absolutely essential that an artist engage fans and make friends on all levels before we even begin to consider working with them.
How do you determine if an artist might be a good fit for your management firm?
We ask four questions to see if we might be interested.
How active are they?

How creative and fun are they?

How many Facebook counts do they have?

How quick are they to respond (i.e., are they taking care of their own business affairs)?
What are a few of the key high-level activities or skills that an artist should be doing or learning in the early stages of her career? Developing repertoire, networking with other artists and managers, putting a band together, getting gigs, taking voice/instrument or acting lessons, learning the biz lingo, forging relationships?
All of the above, and all the time. The music business is like any other entrepreneurial venture or start-up business. It takes a great deal of perseverance. It is certainly important to have engaging songs/demos, a strong live show, and merchandise to shop and sell, but it is just as important to follow through and follow up. My answer to this question would be to create from the heart first –you have to believe in your own product – and learn music business and networking skills second.
In the early days of my career, I managed a young band called Kyuss. I would research everyone's name in the business I wanted to know and hang out with. I researched every hip club I needed to hang out in. I researched and read all the trade magazines that would educate me.
Today, managing million-selling artists such as Michael Franti, I still have to research everyone's name in the business that I want to know and hang out with, and continue to explore every scene, festival, fashionista event, and new club that is setting the pace.
As a manager, I need to mix in and test and read every new application and blog that educates me on what is happening on the streets, in the mainstream and out at the edge of the world. It takes a lot of passion to stay fresh!
What might be a likely career progression for a talented young band?
Interesting that you ask that, as I am actually creating a game called "Music Life" that takes the player from garage band to arena pop star (any developers out there? email me!)
In the game, the progression will be:
Dream a big dream and chase it

Write lots of songs, rewrite lots of songs, collaborate with tons of people and record your tracks

Give away a lot of free music and artist content such as images, videos, and artwork to music blogs, and share constantly with fans to build a rabid fan base via Facebook, Twitter, Tumblr, Beatport, Soundcloud, email (IMHO, the king), snail mail, whatever it takes to forge an unbreakable bond with your audience.

Find a manager or super cool entrepreneurial friend to start researching and sending music and hype sheets about you and build the story. They must be constantly developing news items to get in front of the labels, agents and other artists you want to work with.

Get signed and hit "Repeat."
Is there any key difference for a solo artist?
Nope – it's the same as above.
How essential is it that artists have a basic grasp of the changing and varied sources of income that can be developed?
Record sales today only make up a fraction of the income necessary to sustain an artist. So earning money from performances, merch, songwriting, music licensing, and collaborations are each important revenue generating opportunities that need to be developed as much as possible.
Also, I never thought taking economics in college would be so important – for two reasons. First, you have to learn how to set and stick to a budget. And second, you'll need to understand the importance of and how to save, spend wisely, and invest your money when you are rich – so you don't blow it on stupid stuff and end up being unable to take care of yourself.
The standard advice is that an emerging artist must be able to stand out from the crowd of other new, but little known artists. Assuming that, who are some artists that have established themselves on the scene recently and what, in your mind, made them stand out effectively?
Some are new and some older artists, but all have made their mark.
The Chainsmokers. DJs that are less than a year into their career and have booked themselves everywhere and put out free remixes. With their witty personality and strong level of online engagement, they make you fall in love with them.
Macklemore. He reached out and followed his passion and then created content which he decided to put out there for free.
Jay-Z did the same with his Grey Album.
Michael Franti. He has created a strong career by building a community of fans around his own lifestyle.
Odd Future/Tyler The Creator. The new creators of DIY including their own label. (Editor's note: the Odd Future collective gave rise to Frank Ocean as well as other successful artists.)
Grimes. An intriguing crossover of fashion, creativity and music.
DJ Logic, the new hip hop DIY model.
Ginger And The Ghost from Sydney, Australia. We were impressed by what they had accomplished on their own.
You mentioned two artists you are currently managing, one that is well known (Michael Franti), the other an emerging act. What did you see or hear in Ginger and the Ghost that attracted you?
We signed Ginger and The Ghost based on ONE music video on YouTube titled "Where Wolf" which they produced, designed and funded themselves. We saw an artist that is the epitome of DIY with an amazing aesthetic and very high standards.
Since signing them, we strategized a spring 2013 tour leading into six successful SXSW shows, four New York/Brooklyn Shows, an amazing concert in Detroit, and selling out shows in San Francisco and LA show on their first-ever tour. That has helped build some momentum. At the moment, we are building the CMJ Tour for October to bring the band back to New York City and then continue on to the UK and selected European cities. Basically, tackling building the band's visibility on a worldwide basis. As we continue, we'll be able to branch out from these hubs to more markets.
Part of the appeal for us as managers is that Ginger and the Ghost are quite adept at self-creation of content – meaning not only their own music, but videos, artwork, songs, remixes and engaging and building relationships within their circle of creative friends. That is so important.
They are good at networking to reach the people they want to collaborate with. They have no ego or fear of networking and reaching out to make things happen. They don't wait for us to do something – they just do it and tell us. In turn, that ups the ante of us doing something to push it all forward! We are all competitive with each other so the machine builds and burps and goes forward!
Talent is of course the essential element to building a successful career, but what other personal attributes, skills or traits do you think are most helpful for an artist to be able to navigate the music business?
Dream big.

Perseverance, it takes a lot of blood, sweat and tears. Being in the music business is a lifestyle, not a 9-5 job, EVER.

Network

Be nice, but assertive – meaning don't be an asshole, assholes don't last. Ladies, take note, learn how to hang with the boys without crossing that line – ever.
Any final thoughts for emerging artists on how they can feel empowered and capable of developing and maintaining their own artistic development? At least, until such time as they attract some professional management.
Believe in yourself, don't ever think you know it all, and soak in advice. Surround yourself with good people that fit your dream and aesthetic. If you decide after five years that this is not the path for you, that's OK because life has many, many wonderful paths. Enjoy the journey.
New Age girl image via ShutterStock.com.
Keith Hatschek is a contributing writer for Echoes and directs the Music Management Program at University of the Pacific. He's also written two music industry books, How to Get a Job in the Music Industry and The Golden Moment: Recording Secrets from the Pros.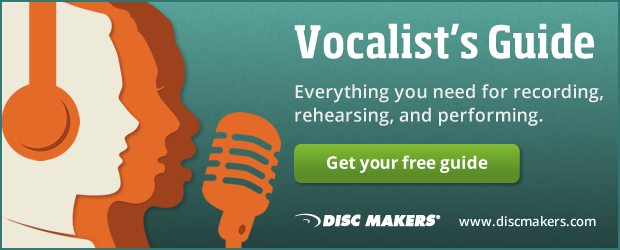 Read More
How To Submit Your Songs to Music Blogs, Record Labels, Radio, and Press
Are You Ready to Work With a Music Publicist?
Improve Your Email Marketing in 16 Easy Steps
Making Money With Music Licensing – Part 3: Who's Buying and How to Connect
Independent Success – An Interview with Sean O'Connell of Music Allies
How Musicians and Composers Make Money