MIDI controllers have been steadily rising in popularity and are a prized piece of gear for beat makers from the hip-hop and electronic world, as well as across a host of other genres.
The technical elements of a live performance have changed dramatically over the last two decades. Artists – including Foster the People, Passion Pit, and Capital Cities – have integrated samplers, triggered sound sources, and MIDI (Musical Instrument Digital Interface) control surfaces into their live shows. As a result, MIDI controllers have been steadily rising in popularity and are a prized piece of gear for beat makers from the hip-hop and electronic world, as well as across a host of other genres.
As mentioned in our MIDI recording post, MIDI controllers don't produce musical sounds, but rather trigger bits of MIDI data from the output of the controller to either a computer using a DAW (digital audio workstation), soft synth (software based synthesizer), or analog synthesizer module. MIDI data protocol was invented by synthesizer manufactures in the early '80s to create an industry standard that would allow multiple brands to be used in the same musicians' setup, since the keyboard portion of a synthesizer could communicate with another brand's sound module.
MIDI Controllers On Stage
A live performance option that is often overlooked by guitarists or other instrumentalists is incorporating a pad-based MIDI controller, many of which emulate old school drum machines. Since MIDI controllers don't produce any sounds of their own, you'll have to also incorporate your DAW of choice, one that has a sampler, or drum rack, usually available via a laptop. Using these types of controllers, you can quickly trigger samples in real time during a song and add a new dimension of timbre and uniqueness to your performance, no matter the genre, especially for groups that rely mainly on guitar, bass, and drums. To incorporate a MIDI controller to simply trigger loops or samples, you would not need a device that was heavy in features, and thus could purchase a controller for in the $50-150 price range, although more expensive models offering a broader feature sets are available for higher prices.
Let's assume you're a guitarist who wants to have a few samples pre-loaded to trigger during a set without the need to manipulate volume or effects as you play. Two MIDI controllers that nicely fit such needs are the Akai MPD 18, which costs $80, and the Akai LPD8, which is only $45. The MPD 18 is a bit bigger and modeled after the iconic Akai MPC samplers in the design of its body and pad layout. With 16 pads (including three bank switches), a single fader, and a few function buttons, the MPD is a very simple controller that would be well suited for simple tasks on stage. The LPD is a bit smaller overall and offers eight smaller pads with four banks; it also has eight knobs that can utilize those banks as well.
A great way to incorporate these controllers would be to use them as triggers for a VST (Virtual Studio Technology) drum machine loaded with samples that aren't necessarily drum or percussion samples. In Ableton Live (a popular $499 all-in one DAW and music creation program) there is a "Drum Rack" instrument that holds samples that can be individually manipulated. Using non-drum samples provides a way to easily bring different sounds and timbres to your live set. You can even create global settings, or "macros," that allow you to control multiple parameters in each sample's effects chain with one controller. As you begin to experiment with adding new sounds, the more possibilities will be discovered.
Some examples might include an orchestral sampled riff you want to use on a particular song, some electronic drums, hand claps, ambient sound effects, or other audio elements to mix in and out of a particular passage. You can also loop any sample as long as you want, as long as the pad is still pressed down. Ableton Live's Drum Rack is a great choice when compared with some of the other DAW or VST drum rack products because of its intuitive and easy to use interface. Also, mapping Drum Rack to your MIDI controller of choice is a snap. Ableton Live 9 also offers an "audio to MIDI" feature that allows you to play a melodic line or chord pattern on your guitar and convert it directly to MIDI synth parts. Need a basic drum track? Just grab a SM-58 and beat box your drum pattern as an audio track – then convert it to sampled drums in minutes.
Finally, for any instrumentalist looking to add loop-based sampling to his set up, try pairing Ableton Live with a Novation Launchpad. Total investment is $648, $149 for Launchpad, and $499 for Ableton Live. The Launchpad is a controller that is built specifically for Ableton to take advantage of its Session mode. While the APC 40 (see Part 1 of this post) would likely be a better choice for EDM performance and composition, the Launchpad is a perfect controller for a traditional musician.
If you are unfamiliar with Ableton, in addition to the traditional timeline and horizontal track layout that most DAWs have, it also has a view that displays the mixer with vertical channels and "clips" on each channel which are either audio sample or MIDI based loops that can be turned off and on. What the Launchpad does is create an 8×8 red box (shown on adjacent screen grab) outlining clips on your monitor that represent individual buttons on the controller. You can scroll through channels if you have more than eight channels or clips per channel and the Launchpad reflects the changes both horizontally and vertically on its LED illuminated pads.
Here's a video of the Launchpad in action and here is a quick overview of how to use it.
Not having to pre-program the controller, along with the fact that it updates what is on the screen automatically, makes the Launchpad an extremely flexible and powerful controller. It also allows for on-the-fly changes as needed and as noted earlier, a very user-friendly interface. Using this type of setup would afford a group that wants a bigger sound, or more complex arrangements the opportunity to do so without bringing in new members to the band. Taken one step further, a solo artist or duo could program it to provide all necessary drum or synth parts in a live situation, giving one the ability to have a greater flexibility in timbres and widen the sonic palette available.
Final Thoughts
Moving forward, it seems likely that the power and flexibility MIDI control affords a "typical" instrumentalist will continue to become a bigger factor in the studio and on stage for non-keyboard players. We will not only see more hip-hop/electronic producers and beat makers using these devices, but perhaps that country band looking for something to distinguish them, or a new hybrid indie band with electronic influences.
Your sample library and your imagination are really the only two limits on creativity. Not only is the greatly enhanced functionality afforded by MIDI controllers powerful and appealing, but the cost of setting up a new live performance rig or home studio drops dramatically when utilizing some of the affordable MIDI controller options we've covered in this article compared to what would have been needed even a few years earlier to obtain comparable functionality. Long Live MIDI controllers!
Keith Hatschek is a contributing writer for Echoes and directs the Music Management Program at University of the Pacific. He's also written two music industry books, How to Get a Job in the Music Industry and The Golden Moment: Recording Secrets from the Pros.
Anthony Sanchez is an EDM/Indie/Hip-Hop producer and musician based in the San Francisco Bay Area and recent graduate of University of the Pacific. In addition to music he is a multi-media marketer and event coordinator.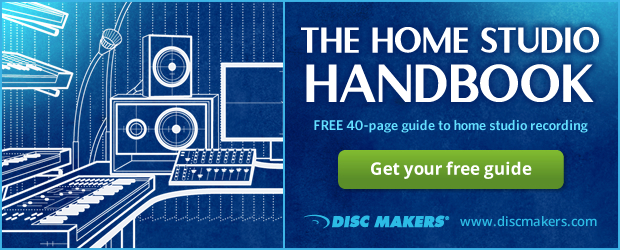 Read More
Using a MIDI Controller In Your Home Studio
Making Beats With the Akai MPC
Vintage Vibe's Rhodes coup, LouderLogic app, and a DJ revolution in the Emulator DVS
Using virtual instruments: Eight home recording tips to make your tracks sing
Recording Tips For Producers, Engineers, and Musicians
Going mobile: A look at music making apps