Practical advice and gear tips for integrating a MIDI controller into your studio set up
The technical nuts and bolts that go into making a modern recording have changed dramatically over the last two decades. Customizable, affordable studio gear allows musicians to make records in their home studios that can often rival the quality of the professional recordings made in the past, and using a MIDI (Musical Instrument Digital Interface) controller has become increasingly more commonplace for home recording enthusiast.
A MIDI controller can come in many forms, and can serve a wide range of purposes – for live performances and for recording applications. It's worth mentioning that a MIDI controller doesn't actually produce any musical sound on its own, but rather triggers bits of MIDI data from its output to either a computer using a DAW (digital audio workstation), soft synth (software based synthesizer), or analog synthesizer module.
MIDI data protocol was invented by synthesizer manufactures in the early 80's to create an industry standard that would allow multiple brands to be used in the same musicians' setup, since the keyboard portion of a synthesizer could communicate with another brand's sound module.
As the home studio has evolved, so too has the MIDI controller to fit the needs of the musician and the software that has become a part of the studio arsenal. Controllers now have moved well beyond acting as a keyboard for module synths and enhance any musician's DAW and SoftSynth, enabling one to retain a tactile experience in an environment that seems to require more and longer use of the computer keyboard and mouse.
Bringing your DAW mixer to life with MIDI
One of the components that will expand your home studio's functionality and flexibility is a controller to handle the mixing functions of your DAW. For the beginner or occasional home studio user, this may not seem like an essential purchase, but there are definite benefits to doing so, especially when you start doing a lot of tracking and mixing.
Mix board controllers can range widely in price and design with some looking more like a traditional analog mixer that you may find in a professional studio and others looking and functioning more like a hybrid DJ/studio mixer. Each knob and slider on this type of controller is assignable and can be programmed to control one or more parameters on the screen within a DAW. (We've opted to describe linear controls as "sliders" rather than the analog term "faders" for this article.) Even though some of the more high-end controllers look much like the analog desks mentioned above, they actually replicate a great many of a DAW's most used functions without the need to be a slave to your mouse and keyboard.
In the $200 – $350 range there are several cost-effective options that provide a lot of control for the dollar. The Behringer BCF 2000 is a very sturdy controller that offers the basics for a simple home studio setup. A very intuitive layout and motorized controllers make this product a good choice for someone who is looking to just plug and play. There are eight 100mm sliders in the controllers that give the user a great range of motion. With the "bank" feature, you can control as many tracks as you want, and assignable knobs up top give another level of control of the board to the user.
The Novation ZeRO SL MkII will give you a little more control of you DAW's mixing functions than the BCF 2000, but may take longer to get used to as it has a slightly steeper learning curve. The design of this controller departs from traditional layout of a studio mixer somewhat, and its innovative design allows for Novation to pack more control into less space on its surface. In addition to the eight faders, the Novation has 32 buttons, eight encoders, eight knobs, and eight drum pads. This controller offers a tremendous amount of control in the $300 price range.
The BCF 2000 and ZeRO SL MkII are geared more towards tracking-oriented DAWs such as Pro Tools or Logic, but if you're an Ableton Live user, the Akai APC 40 is the must-have controller. Built specifically for Ableton Live, the APC 40 takes everything on the screen and gives you eight sliders, a dedicated bank of eight "smart" knobs for sends and pans, and another set of eight more "smart" knobs surrounded by LED rings, that adjust parameters to whatever Ableton effect is selected. These "smart" knobs auto update in real time as you select and adjust different features while you see it on your computer screen and hear the difference. All of this is pre-mapped and will work immediately out of the box, so all one has to do is literally plug-and-play. In addition to the mixer/effect controls there is a grid of buttons that control Ableton's loop clips and give it the ability to be a solid live performance controller as well. It's a great value and available for $300.
For the musician with a bigger budget there are more elaborate MIDI controllers that more accurately duplicate the functions of an analog desk. Why is that helpful? Because it allows you to spend less time manipulating your DAW with the keyboard and mouse, and achieve a real studio feel by doing everything directly on the board. Controllers at this mid-level will usually range between $900-$1,300, but the added investment will significantly improve your mixing workflow. Being able to mix on a physical layout frees you to use your ear more, and to rely less on pointing and clicking on everything that is laid out on the DAW screen.
The Mackie MCU Pro Control, which retails for $1,100, is among this class of desktop MIDI consoles, and is a very versatile controller. The system works with all of the major DAWs, which is not always the case with these types of controllers; other controllers may be built exclusively for Pro-Tools or Logic, so be sure any product you are shopping will be compatible with your programs. These controllers have dynamic encoders (meaning they are infinitely variable) on each channel strip that can easily be switched between several control features, allowing you to tweak pan, plug-in parameters, effects sends and returns, and EQ points, without having to be preprogrammed to do so. They typically will include other features such as jog wheels, sturdier construction, weighted/motorized sliders, zoom keys, and all of the function keys from a traditional computer keyboard, all of which keep your workflow concise and eliminate the need for the mouse and keyboard while tracking and mixing (other than to type track and song names).
While it's beyond the scope of this article to look at even higher end MIDI controllers, Avid and Solid State Logic are just two of the designers that make more elaborate control systems costing tens of thousands of dollars should you happen to win the lottery.
MIDI for guitarists/bassists
Digital audio tools continue to impact the recording world, and evolving from that technology came VST (Virtual Studio Technology) plug-ins that are now integrated into all DAWs. Such programs allow for audio manipulation of thousands of virtual instruments and effects from hundreds of companies, all controllable by MIDI. For any guitarist or bassist recording at home, they're a great alternative to collecting several head and cab combos, along with stomp boxes, in the quest to get the ultimate tone.
Some of the major players in the amp-modeling world are Waves GTR3, IK Multimedia's Amplitube and Line 6's Gear Box, each of which offers an ever-increasing range of sound options as they have evolved. If you want the Mercedes-Benz of this product category, jump right to the Native Instruments Guitar Rig 5, which for $199, models 17 amps, 27 cabinets, 16 mics and 54 effects. All of these modeling software applications can also be manipulated with MIDI controllers (more on that below), while producing sounds so realistic that they are often indistinguishable from the actual amplifier recordings, not to mention they will set you back a tiny fraction of the price of collecting and maintaining the various vintage amps, heads and stomp boxes they emulate.
Guitarists, being the finicky bunch that we are, may complain about playing squeaky clean notes and chords straight into an audio interface and then adding all the tone and color by clicking away on a computer; and really who could blame anyone for that? If you've ever stood in front of a half stack and held out a long note with some sustain and feedback, it's a lot of fun! But if you live in an apartment or your kids are sleeping on a week night, you may have to rethink that option. Thankfully, utilizing a combination of amp-modeling software and MIDI controllers give guitarists, bassists, keyboard players, and even vocalists a range of possibilities from traditional stomp box type setups to out of this world effect manipulation and flexibility that is unheard of for analog setups. Just add a modeled Big Muff-type distortion effect plus ultimate phase shifter with a dash of ring modulation for a weird and wild touch of modeled sonic spice!
In order to get the most out of these VST amp-modelers, one should consider adding a MIDI foot controller, so that just like with analog pedals, a guitarist or bassist can have all of their effects at the tip of their toe. Some foot controllers to consider incorporating into your studio or live performance set up that could replace traditional pedal boards are the Behringer FCB 1010, which retails in the $150 range and the Roland FC-300, in the $450 range. Both of these offer strikingly similar features when it comes to functionality; the major difference is that the Roland is made with metal pedals and built to take a beating if you take it on the road or have a heavy gigging schedule.
Both pedal boards contain MIDI in/out ports in the back, amp channel controls jack, and power supply sources. To incorporate the pedal board into your setup you're going to need an audio interface that has a MIDI-in port to connect from the back of the pedal board. In your DAW or VST plug-in program, there will be a place to configure the MIDI routing to make sure that your computer is getting the signal. If you're having difficulty configuring your MIDI pedal board, don't stress, it's likely that someone on YouTube already has done it and will gladly show you how. Once you have a connection going you should be able to assign each pedal to a different parameter within your DAW or VST modeler and use it to turn effects on and off just like an analog setup. An advantage to using a MIDI pedal board is the ability to use banks on the board, which could allow you to have more freedom – instantaneously changing tones, amps and cabinets for different songs and styles (especially handy in a cover band that may have a lot of styles and eras in a particular set.)
While the Roland and Behringer offer great alternatives to the traditional analog stomp boxes and accompanying pedal boards that most guitarists are used to, Keith McMillen Instruments have created a pedal board MIDI controller, called the SoftStep, that embraces the fact it's a MIDI device, and isn't trying to virtually recreate analog setups. The SoftStep controller does not require being routed through an audio interface like the other controllers; it can be plugged directly into your computer using a USB cable. This controller can be used similarly to the Behringer or Roland pedal boards since it can trigger virtual pedals and effects on your computer, but it does much more. The SoftStep does not have pedals on its board, they feel more like drum pads and have a flexible and rubbery feeling to them. These pads not only detect on and off, but also are sensitive to where your foot is putting pressure on the pad in relation to an imaginary X/Y axis, similar to the way a laptop track pad works. Pressure along either the X- or Y-axis of the controller sends different MIDI data out into whatever is receiving your MIDI information, such as your DAW program, so you can use each pad as an expression pedal if you wish and map it to multiple parameters.
This can be used in a wide variety of ways including controlling LFO rates, chorus intensity, distortion amount, DJ filter sweep type effects, and nearly anything else you can imagine. A controller with as many options as the SoftStep would require a bit more practice for someone who is new to it since there is no analog equivalent, but once it has been incorporated into your set, it allows you to "play" the MIDI controller more like an instrument, as opposed to being a row of on/off switches. Check out this video demo.
Part two of this post will focus on MIDI applications in a live setting.
Keith Hatschek is a contributing writer for Echoes and directs the Music Management Program at University of the Pacific. He's also written two music industry books, How to Get a Job in the Music Industry and The Golden Moment: Recording Secrets from the Pros.
Anthony Sanchez is an EDM/Indie/Hip-Hop producer and musician based in the San Francisco Bay Area and recent graduate of University of the Pacific. In addition to music he is a multi-media marketer and event coordinator.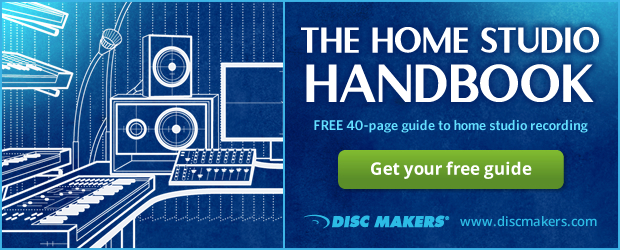 Related Posts
Making Beats With the Akai MPC
The recording equipment you really need for your home studio setup
Vintage Vibe's Rhodes coup, LouderLogic app, and a DJ revolution in the Emulator DVS
Using virtual instruments: Eight home recording tips to make your tracks sing
Recording Tips For Producers, Engineers, and Musicians
Home studio recording tips: Scott Wiggins #DMchat recap