Getting a vision for your music performance will help you connect to your audience
Not long ago, I wrote an article about the four steps to building a great live music performance. The first step has to do with the vision and planning stage. Making your show special involves thinking things through, or what I call "getting a vision" for the moments that are in your songs and planning how to develop them.
When I help an artist plan their show, I try to get a vision as I listen to their songs. In other words, I want to actually imagine the audience's response to a song in my head. For one song, I'll see the audience jumping up and down, or grooving to the beat. For another song, I envision them laughing and high-fiving each other because they're having so much fun. And on yet another, I may see the audience with tears in their eyes and a hush come over the crowd as they are moved by what you're singing.
You need to do the same thing with your own songs as you plan your music performance. To do that, I suggest you sit down and study your songs in several ways:
Listen to them inside your car, listen to them playing on your stereo, listen to them through headphones and without headphones, etc.
Listen with only one side of the headphones on so you hear just one channel at a time.
Listen with a variety of EQs.
Listen at different times of day: first thing in the morning, just before you go to bed, etc.
Read through the lyrics without the music.
Spend time on each song, brood over it, get some input, put on headphones, listen to the rhythm. Look at it differently, like looking at a coin. Flip it over and describe the other side. It's the same coin, but it has different characteristics.
Think about the different parts of the song that might be developed (so you get that reaction from your audience that you envisioned). I most often look for the not so obvious themes the writer or producer brought to life in the recording, but might pass by a live audience because it goes by so fast:
Is there a cool musical theme?
Is there an outstanding melody line?
Is there a meaningful or clever lyrical section?
Is there a great rhythmic part?
Is there a moment in your song, because you are so close to it and because you've played it a certain way, that you have missed until now?
If it's got a good rhythm thing going on, pull that out and develop it. Every audience loves rhythm. I don't care if you are a singer or songwriter, you can use your guitar to develop rhythmic things. Or if you are part of a band, perhaps you can create a moment in your music performance where you do a breakdown with everyone in the band playing the drums. The audience wants to groove, whether it's a waltz or a rocking number or an African rhythm. Find the cool rhythm and develop it.
Perhaps you have a good vocal line in your song. It could be in the melody or in the background. If so, develop it. Pull it out. Make it a vocal moment that stands out. Now you are moving from just singing a song to making moments in a music performance.
Is there a simple melody in one of your songs that you could get the audience to sing to? When people go to a show, they want to participate and not just watch. If you can get them singing a simple melody, that alone can create a moment for the audience.
Be careful here. You've played your songs a hundred times, so it may be hard for you to listen differently and to discover the moments in your songs, but press in and do it. Take the time and make the effort.
It is at this point in the process that most artists voice their frustration. They aren't frustrated at the required work to pull the moments out of the songs, but at the fact they need to do it at all! They know all the cool parts in their songs, and after all the hard work of writing and learning the songs, why does it need to be different for a music performance?
If you have felt this frustration, you need to remember that 99% of the people in your audience are not musicians. Your great musical lines, parts, and lyrics go right by them, and as a result, they have no emotional connection to the song. That is precisely why you need to dig deep, pull out, and uncover the moments for your audience. If you don't, most of them will miss it entirely. That's why this is so important.
Most of you artists reading this have the ability to be successful from stage. And if you develop your songs into "moments," your rehearsals will be more creative, your performances will be more fun, and you'll find yourself developing more and more fans!
Image of piano player via ShutterStock.com.
Tom Jackson is a world renowned live music producer, author of the book Tom Jackson's Live Music Method and the All Roads Lead to the Stage DVD series, and master at transforming an artist's live show into a magical experience for the audience. Tom has worked with hundreds of artists in every genre, including major artists like Taylor Swift, The Band Perry, Jars of Clay, and more. He also shares his expertise as a speaker at colleges, conferences, and events worldwide. To start learning the process of a great live show, check out OnstageSuccess.com.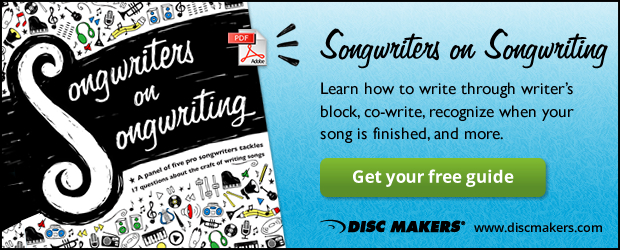 Related Posts
A Great Show Doesn't Happen By Accident
Tom Jackson interview: Part 1
Tom Jackson interview: Part 2
Seven Ways to Captivate a Live Music Audience With Your First Song
Indie Touring Posts — How to Be a DIY Tour Pro