Music success coach Tiamo De Vettori shares a gem from a personal musical inspiration
Just recently, I had the opportunity to hang out with Jason Mraz. While Jason has been a musical inspiration, he shared something during our conversation that really inspired me in another way.
Considering that Jason has won a Grammy and holds the record for the longest standing single ("I'm Yours") on the top 100 charts, you would think he would have all kinds of profound advice for me about reaching stardom in the music industry. But, delightfully and surprisingly enough, Jason told me something so simple, yet so memorable.
Jason said, "I don't know a thing about how to make it in the music business. All I know is that I do what I love with all my heart, and because of this, the right people keep showing up in my life, over and over again. They take my love for music and turn it into a business. My job is to just keep creating and keep giving."
So, here's what I walked away with that I believe relates to your life and mine.
The most important thing is to not get so worried about the "how" in life. The universe is begging for us to just put things in motion. It's like an excited child, waiting for us to find our gift, then open it up to the world.
How can we expect the universe to carry our dream for us if we don't give it the very thing it needs to carry? What we're responsible for is to do what we love the most. Then, as we're doing and being what we love, the universe will figure out the how. We just have to keep showing up. Sometimes, over and over again.
So many times, we over think "how" we're going to do it that we do the worst thing of all: we don't do anything! Jason told me that he is simply committed to doing what he loves, no matter what.
So, here's my invitation to you: Stop worrying about how your dream is going to work. Just start working on your dream. The time will never be right or perfect. If you wait for it to be perfect, it won't happen. All that will occur is that you will have hidden behind the "it's-not-perfect-yet" excuse that is a form of self-sabotage.
And if you've already been pursuing a dream and you're feeling defeated and lacking musical inspiration? Get up, get back up. Keep creating, and don't believe your unsupportive thoughts.
Your time is now. Be the dream.
Image of Jason Mraz by Joe Seer via ShutterStock.com.
Tiamo De Vettori is a music success coach who has spoken to over 47,000 people around the world at colleges, universities, conferences, and seminars. He has been featured on FOX, CBS, NBC, and MSNBC, and was named L.A. Music Award's "Singer/Songwriter of the Year." With a passion for empowering independent artists, Tiamo teaches musicians, singers, and songwriters about new and creative ways to make great full-time income with their musical gifts.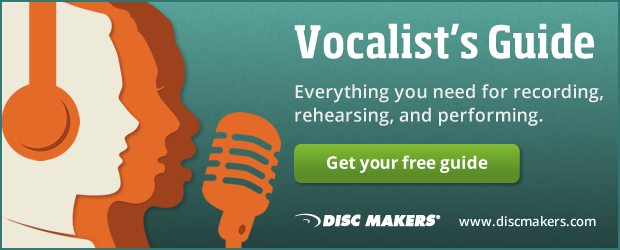 Read More
Who Influences Your Music Most?
Music Genres: What Makes You So…"Eclectic?"
Influence, Imitation