Pt. 2 of our "Make a Living Playing Music" series focuses on making money at music gigs
Many people have asked us how we transformed our band Marbin into a sustainable business, playing music gigs 250 days a year. We've created a series of videos to help explain what we've learned over the past few years in the hopes that it will help you learn how to get great music gigs and get more good bands out on the road.
In these videos and articles, we'll explain:
how to get music gigs that are well attended and pay guarantees
how to promote your shows (not by begging your friends to come or wasting money on posters/flyers)
how to make extra money on the road and save it
how to build a following
who wants to take your money and why you shouldn't let them (booking agents, PR companies, managers)
Making money at music gigs
The most important thing to do when dealing with money is to make sure to write EVERYTHING down. A good way to keep tabs is to put all the info in Excel. We divide it into date, gas, food, lodging, salary (how much we pay our musicians), pay (from the venue), CD sales, t-shirts, tips, extra. At the end of each day we total it up.
There are two main ways to make money as a band.
1. Guarantees/door/bar percentage.
Learn what you're worth to the venue. Any kind of venue will pay you between 10-30% percent of what they made that night. Try to estimate how much the venue makes on tickets, and food/liquor sales, and you'll get a good idea how much to ask. A 50-person-capacity dive bar that sells one-dollar PBRs won't be able to pay you $500 even if you fill up the place with fans.
2. Selling merchandise.
There are two aspects to selling merchandise: maximizing the number of people you sell merchandise to, and maximizing the amount of merchandise you sell to each person.
A. Maximizing the number of people you sell merchandise to.
Even if people like your music it doesn't necessarily mean they're going to buy your albums. Here are some pointers about how to increase sales.Let it be known that you have merchandise for sale, what it is, where it is, and when it's available for sales.
Take credit cards and let it be known that you do (we use intuit).
Talk to the audience between songs. Tell them stories about the band, about the songs, about anything really. It's all about making a personal connection.
Have something free you give away at the merch table (we have business cards).
Place the merch table in a nonthreatening place. If it's too close to the stage the audience will feel nervous about going there.
Be nonthreatening/break the ice. It's hard for people to approach artists. Be very outgoing and friendly. Making the initial connection with the audience (starting a conversation) will often lead to selling merch. A good icebreaker is handing out business cards.
B. Maximizing the amount of merchandise you sell to each person. Deals, deals, deals. Here are some of the things we did to increase our sales. One album for $15, two for $20 (instead of what most bands do, which is selling each one for $10). I always add, "Five bucks more double the pleasure." One album for $15, three for $30 (if someone asks for one I sell them two for $20).
In case I sell it to a fan that already purchased our previous albums I just ask them to get another copy of the new one and give to someone who would appreciate it.
Watch the video for Part 1: Booking and touring tips to help turn your DIY tour into a lifestyle.
See more videos about how to get gigs on Marbin's YouTube page.
Tip jar image via ShutterStock.com.
Marbin is an instrumental rock band that first started in 2007 as an improvised music duo consisting of Israeli-American guitarist Dani Rabin and Israeli saxophonist Danny Markovitch. Markovitch and Rabin met shortly after Markovitch had completed his military service as an infantry sergeant and Rabin had graduated from Berklee College of Music. Since 2008, Marbin has been living in Chicago and performing all over the United States, playing over 250 shows a year with the accompaniment of drummer Justyn Lawrence and bassist Jae Gentile. Learn more and ask questions on Marbin's Facebook page or email MarbinMusic@gmail.com.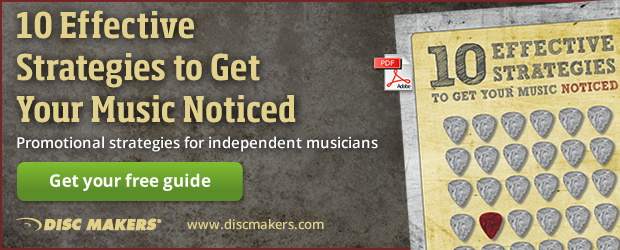 Read More
Saving Money While Touring
Working the Crowd… Offstage
Tips for Surviving and Thriving on Tour
Sell More Than Just Your Music – 9 Quick Tips to Boost Gig Sales
Indie Touring Posts – How to Be a DIY Tour Pro
Build your music career while your band is on the road