Part one of Echoes' interview with renowned live performance producer Tom Jackson
What do Taylor Swift, Jars of Clay, Gloriana, and The Band Perry all have in common? They've relied on the expertise of veteran live music performance producer Tom Jackson to help them develop and refine their concert performances. As veteran producer Matt Serletic (Celine Dion, Matchbox 20, Santana, Aerosmith) stated, "Tom makes a major impact… he's a true creative partner who helps realize the artist's full performance potential." And while Tom does work regularly with top acts, he spends much of his time working with up-and-coming bands and solo performers at the early stage of their development.

I've had the pleasure of watching Tom teach two on stage workshops with bands he had never met before, and both times I was amazed at what just an hour in his hands allowed those bands to do with their live music performance for an audience of musicians and friends. Most musicians never think about the essential live music performance skills that Tom teaches – his methods can be transformational if an artist is willing to open up, listen, and learn.
Many musicians focus on perfecting their music, getting a gig, and then playing a pre-determined set, hoping to get a good response. I don't think many musicians think about how to engage the audience as performance partners. Why do you think that is the case?
That's a pretty good question. I think there are multiple reasons why that is the case and they are interrelated. The first is that business people formed the music industry. They focused on selling records and publishing, this is where the money was for them, so they made those activities a priority. As artists earned money from record sales and songwriting, they bought into this model. It's interesting that an artist may spend six months or more in the studio making a record, but to prepare for a tour that may last much longer, they spend three days in rehearsal. So the product drove the thinking. And if a band wasn't that good live, so long as the record was selling, things were OK.
The second factor is ignorance. By that I mean that some of the people in charge of the music industry believe that they know what's good musically. They often do not. For instance, I recently got a call from a senior A&R exec at a label that had just had an artist perform on Saturday Night Live and they bombed. The social networks had blown up, something like 20:1 going on about just how bad the artist performed. They asked me to get on a plane that day to come to LA to work with the artist. Since I was already in Florida working with another artist, I said I could be out there in 3-4 days. The next day I received a call from the artist's manager and the label president who told me that they were going to help put the live show together. Not too long after that, they posted the artist's live music performance online, and to put it bluntly, they hadn't fixed what was wrong in that artist's live set.
Just because what an artist plays on stage is musically good, it doesn't necessarily mean that a live performance of that music will make a good show. Knowing what works musically – as the label president and manager did – and knowing what works on stage are two different things. So egos can get in the way of actually understanding what it really takes to do a compelling live show.
The third factor is often the artist. A lot of time, energy and effort go into making a good record. Once it's done the focus quickly shifts to hitting the road to promote the album. Once that artist hits the stage, their adrenaline is pumping, the band sounds tight, looking around the stage, everyone is really locked in the groove, so it's natural for the artist to think, "Everything is good." But most artists never learn to see themselves from the audience perspective, which means it's very easy to misread the audience response.
I call this "misreading the truth." If 10-15% of your audience applauds, that does not mean they are fans. Take for instance a major act that has a current radio hit. When they perform it live, since the audience knows that tune, they respond strongly, and the artist thinks, "I've made a fan." But you haven't. They are responding to the song, not you, as an artist. If you think about how Prince or Springsteen establishes a rapport with the audience, you can see how they purposefully work to engage each member of the audience, and then tell stories to the audience through their songs. The goal should be to engage everyone in the audience, to turn them into fans. Unfortunately, there are a lot of "artistes" who rely on what they may term spontaneity, when in reality they are just winging it. The best live shows are a combination of form and spontaneity during which the artist is in control and always knows exactly where they are headed. They then lead the audience exactly where they want to go.
So can a set be too tight, too scripted, thereby losing a spontaneous feel?
No. Mostly what I see when I start to work with a group is that they are under-rehearsed. They have not arrived at the point where what they do on stage is muscle memory, they don't have to think about it at all. After you reach that point, you then pour your personality into each show and read the audience to give them a great experience.
For example, say you buy a $99 guitar. And you start off learning three chords, G-C-D. You can now play any number of songs. But when you start off, you are going to be concentrating on just getting your fingers to the right spots and trying to strum in time. You never get to the place where you are thinking, "What tone should I use, what kind of picking pattern would work well on this song?" Think about Vince Gill vs. Eddie Van Halen playing those same three chords. They are going to sound very different from the beginner and from each other. But when we are learning, we all sound the same playing G-C-D.
So no matter who you are, when you are just learning how to perform on stage and engage an audience, you need to rehearse a lot to build up your muscle memory of what works so you don't even think about how to move, or where to set up and how to read an audience at the end of each song. It has to become second nature. Being on stage has to fit you like a suit, and that happens only by rehearsal and studying what works and why. Only after you get that muscle memory can you start to incorporate spontaneity, in fact, it will flow naturally into your set and set you apart from those that have not learned how to do this.
How important is the introduction to your first few songs in building a rapport with your audience?
It's huge. I wrote about this recently in an Echoes blog post and said that you need to understand if the audience is "dating" or "married" to you as an artist. When people show up at a concert by U2, Adele, or Beyoncé, they're married. 17,000 fans know every word to each song and have probably looked at the artist performing online numerous times. When you set foot on stage for the first time in front of a new audience, you are dating. Even if you have a radio hit!
So I always ask the artist, "How do you like to be introduced to someone?" It's not too much, not too little, but enough to establish that you are inviting the audience into your performance. It's crucial to pick a song that's easy to play well, one that you know in your sleep. You don't want to have to think one bit about what it takes to deliver that song perfectly, just rely on muscle memory. Why? Because the first few minutes of your set should be focused on beginning a relationship with your audience. If you're musically preoccupied with what you're doing on stage, you won't be communicating with the audience. They will decide if they like you based on who you are, not how well you play a lick.
The first six to eight minutes of your show will usually set the stage for the rest of your set. I suggest you pick two strong songs and package them together so you can unwrap them for the audience in a well rehearsed way and with the right endings that let you measure the audience response. That way you can decide which way to go next.
Tom Jackson is a world renowned live music producer, author of the book Tom Jackson's Live Music Method and the All Roads Lead to the Stage DVD series, and master at transforming an artist's live show into a magical experience for the audience. Tom has posted an informative series of live music performance articles and commentary on his website. To start learning the process of a great live show, check out OnstageSuccess.com. His two-day performance boot camp for bands and solo artists takes place in September 27-28 in Nashville, TN.
Keith Hatschek is a contributing writer for Echoes and directs the Music Management Program at University of the Pacific. He's also written two music industry books, How to Get a Job in the Music Industry and The Golden Moment: Recording Secrets from the Pros.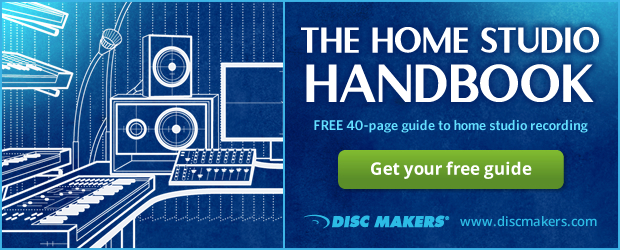 Read More
Tom Jackson interview: Part 2
Stage Banter and Your Live Show
Seven Ways to Captivate a Live Music Audience With Your First Song
A Great Show Doesn't Happen By Accident
Working the Crowd… Offstage
Indie Touring Posts – How to Be a DIY Tour Pro