Help develop a local music community and grow as a songwriter and musician
Do you want to be involved and help build your music community? It starts with networking basics – building relationships with the songwriters, musicians, and the other good people who are active in your local music community.
I tried it, and I am proud to say that for 112 months in a row, from March 2003 through July 2012, I hosted a successful music event at my house in Nashville called the "3rd Sunday at 3:00." "Sunday Dinner With Your Songwriting Family" was another name for it – where friends were made and songs were played!
By the end of the run, the event grew to about 100 songwriters and musicians coming to my house each month. Folks would bring and enjoy food and beverages while playing songs in various rooms of the house, outside on the deck, in the driveway, and on the yard.
The idea started when a friend came to my house and we talked about a man in Greenwich Village, NYC who hosted a Monday night dinner. This fellow cooked spaghetti, and you had to sing a song you wrote to get a plate! I didn't want to cook every Monday, so I came up with the idea to invite 30 people over who were new to Nashville for a potluck dinner to play our original songs. It happened to be on a third Sunday of the month, so we ran with it and "3rd Sunday at 3:00" was born.
As the event got more well known, all levels of songwriters would come to my house – those new to town or just visiting Nashville, and many hit songwriters, as well – to eat, network, share ideas, and play their original songs.
The networking and relationships grew, and oftentimes songwriters would co-write after meeting at the house. One bass player told me last year that he met an artist nine years prior, at one of the first events. Those two got together, and within two years, the two were recording together in England at Peter Gabriel's studio. He thanked me for hosting that event, and he is now on the road with a very successful artist. Other songwriters have cut each other's songs from hearing them at 3rd Sunday at 3:00.
Preparing the house
The event takes a lot of effort – setting up the house and yard with tables and chairs, plus getting paper plates, plastic spoons and forks, cups, napkins, coolers and plenty of plastic garbage bags and trash cans. I also put a time limit for the event and always ended at 8:00pm as people would stay until midnight if you let them!
We had a restaurant sponsor, Bojangles Chicken, who donated 60 pieces of chicken, fixins, and sweet tea for every event. Everyone was asked to bring additional food or beverages to contribute, and I'd keep the food and drinks in my garage.
Having ample parking was essential. I was blessed to have a church across the street that allowed us to use their parking lot, and there was a cell tower behind my house with another big area for parking.
You can check out photos from the 3rd Sundays at 3:00 and my annual "Guitar-BQ," another event I used to host.
One important thing to consider if you want to host events like these is liability – make sure your insurance policy protects you in case someone falls up or down your stairs, over or through your deck, or for any accident that could happen at your home.
I do not host these Sunday get-togethers any more, as I've moved out of my house and don't have the space to facilitate an event of this scope any longer. But a nine-year run is pretty good! Why not start a monthly gathering in your home or somewhere in your community – new friendships and a songwriting family will happen!
Arriving in Nashville in 2002, Doak Turner has had a unique impact on one of the world's most famous music cities. Doak was awarded the NSAI (Nashville Songwriters Association International) Community Ambassador Award in 2012, founded a weekly newsletter called The Nashville Muse, and launched MusicStartsHere.org, a website that hosts over 300 video interviews with music industry pros, producers, and songwriters. He also hosted events such as the "3rd Sunday at 3" songwriters roundtable, and the annual "Guitar-B-Q" networking events.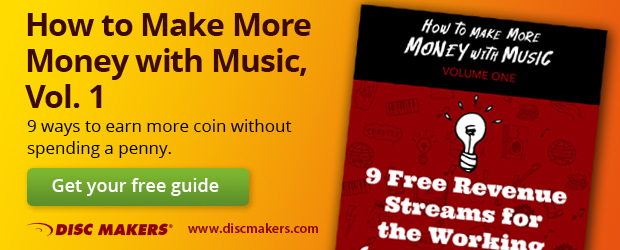 Read More
A Nashville Music Resource Everyone Can Benefit From
Indie Music Marketing Strategies
Using Google Plus To Build A Global Music Audience and Community
16 Years of Music Marketing in 30 Minutes – Interview with Echoes' Andre Calilhanna
Ask a songwriter: 5 questions for Byron Hill