When I was just out of college, I co-produced my first full-on recording session, helping direct a band of veteran jazz musicians as they laid down demo tracks for some Brazilian music that I'd written. My co-producer was an outstanding musician and bandleader, a friend and mentor who'd helped me find the players and get everything ready.
When he came in for day one of the session, I was surprised to see him carrying a gallon container of hot coffee in one hand and a bag full of bagels and donuts in the other. His explanation was simple but memorable: "When you're producing a session, the $50 you spend on food for the musicians and engineer will be the best $50 you spend on the entire project."
Since that day, I've produced and played in quite a few sessions of different shapes and flavors. Regardless of the situation, food always helps. Most recently, when co-producing my new Michael Gallant Trio album, my wife/co-producer Rachel and I made a point of bringing dried and fresh fruit, nuts and granola bars, pretzels and hummus — all sorts of tasty (and relatively healthy) things to share with everybody on the team.
Not only did showing up with food for our colleagues show implicit respect and gratitude for their time and talent, it also helped everyone stay energetic and focused within an inherently exhausting setting. Whether you need to rally and nail a tricky arrangement, solo over a rough set of changes, or lay down vocals that you hope will break hearts, every extra bit of focus helps.
The next time you organize a recording session, think about budgeting a small amount of cash to bring nourishment for everyone in the recording studio. Be conscious of dietary restrictions, of course, and shop accordingly. Chances are your session, and your recording, will be the better for it.
Bagel image via ShutterStock.com.
Michael Gallant will be playing the release show for his debut trio album Completely on Wednesday, February 13, 9 p.m. at The Bitter End in New York City. The album has been included on NPR's Weekend Edition and received a five-star review from Critical Jazz, which stated: "This, my friends, is the future of jazz. Fresh, invigorating, progressive – there are simply not enough positive adjectives to list here." Learn more, download now through iTunes, or purchase through CD Baby. Follow him on Twitter at @Michael_Gallant.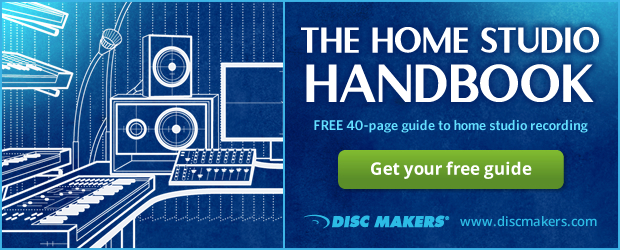 Read more
Home Studio Posts: advice on how to record, music gear, guides, and pro insights
Being healthy on the road
How To Record A Great Vocal Take