From garage sale finds to serious collections, vintage guitars like Danelectro, Gibson, Silvertone, and Harmony are still a hot commodity.
Many years ago I stopped at a garage sale in an affluent suburb of San Francisco and spotted a cheap cardboard guitar case off to the side of the driveway. Peering into the case, I saw a late 1950s single pickup Les Paul Junior from Gibson Guitars in good condition. Since there wasn't a price on it, I asked the owners, an older couple, and they said, "We'd like to get $150 for it." At that point in my life, that was half of my monthly rent… and I owned five guitars, a mandolin, a PA system, a van, and I was building a recording studio. I didn't get the Junior.
Fast forward to today: I popped onto eBay and found a similar guitar with a starting bid set at $2,500. Wow, if I had bought that garage sale axe and held on to it, I could have made a tidy profit. Talk to any serious vintage guitar junkie and they probably have a similar story to tell.
When I speak with colleagues who buy and sell vintage guitars, the devotees of this artful pastime are basically split into two camps. The first group is made up of those who speculate in the market. They look for bargains, especially among well-known brands (Gibson Guitars, Fender, Martin) that have enough of a cachet to be collectible, and try to flip those guitars quickly, turning a profit in the process. The second group is comprised of those that genuinely love the instruments they collect. They play and display the instruments regularly, and use them to make music and enhance their lives. Their primary goal is not to flip the instruments. For this group, lesser-known brands such as Danelectro, Burns, Gretsch, Harmony Guitars, and Mosrite may be attractive brands to seek out.
No matter which group you may lean toward, the vintage guitar market has grown dramatically as baby boomers have aged and many have disposable income for such purchases. And while the 2004 sale at auction of Eric Clapton's famed Stratocaster, dubbed "Blackie," for nearly $1 million made headlines, thousands of collectible instruments can be found at much more affordable prices. While the value of a vintage Les Paul or Strat has been well established, lesser known brands of vintage guitars afford the collector on a budget the opportunity to learn about, find, purchase, and enjoy vintage guitars.
Take, for instance, the Kalamazoo line of student instruments from Gibson. Manufactured in the 1960s, the KG-1 (single pickup) and KG-2 (dual pickup) solid body guitars first featured a Fender Mustang style body (surf's up!) and then morphed to an SG-style body. They featured a Fender style headstock, rosewood fretboard, and maple neck, with all the tuners on one side. They were built using regular Gibson components as a budget line instrument to hook young players on the Gibson style and sound. Nearly 24,000 of the KG-1 and -2 were manufactured, so they are not so rare as to be impossible to find. They came in three colors, flame red, Las Vegas blue and glacier white with an optional vibrato bar.
According to the 2011 Vintage Guitar Magazine price guide, the valuation of such instruments can range from $325 – $550, depending on the model and condition. Checking on eBay, there were currently four for sale, all priced right around $500 for the "Buy It Now" option. One had been refinished in a different color, which for most collectors lessens the instrument's value. As a general rule, the more modifications, refinishing, or non-original parts that have been made a part of a vintage guitar, the less appeal it has to collectors, even if such changes make the guitar easier to play.
The KG-1 and 2 student electrics from the "Summer of Love" era are one example of Gibson's collectible and lesser-known Kalamazoo brand. From 1933 to 1945, the company also produced acoustic flat tops, arch tops, mandolins, Hawaiian laptops, and banjos under the Kalamazoo name. The idea was to make more affordable instruments to accommodate the realities Americans faced during the Great Depression.
In my research, I came across a musician who found a 1930's vintage Kalamazoo KG-14 flattop guitar in a thrift store. The purchase price was $30. A rough estimate of its resale value puts the instrument at $600-700. Now that's a great investment! Of course, a 75-year-old instrument will likely need some work to reinforce some of the interior bracing, and it will need to be kept in a comfortable environment, avoiding any extremes of temperature and humidity. But this shows that there are exceptional values in very collectible instruments available for those who seek them out.
Another brand of guitars that has risen in value is the Silvertone line, distributed by the Sears & Roebuck catalog company through 1941-1970. Among these collectibles, Danelectro manufactured thousands for Sears from 1954-64. One of the most unique, and practical is the Amp-in-a-Case model, which was sold from 1962-1966. At first it came as a single pickup ¾ sized solid body and a modestly powered (3-watt) tube amp built into the guitar case. In 1963, Sears switched to a dual pickup model while beefing up the amp's power to 5 watts, adding tremolo, and a better quality Jensen speaker.
According to the 2011 Vintage Guitar Magazine price guide, the valuation of Amp-in-a-Case (Model 1448) can range from $550-$700, depending on the model and condition. A few years back, I saw a dual pickup model in fair condition at a flea market priced at $200. Checking eBay, prices vary a good bit, with some single-pickup models going for as little as $500, and two-pickup models fetching over $1,000. Not a bad price for a very playable and collectible vintage Danelectro guitar with a 5-watt tube amp and a classic tremolo that comes in a portable rig. Another cool factor for the Amp-in-a-Case? As a young boy, Foo Fighters' Dave Grohl apparently started out on one of these.
Harmony, at one time the largest guitar maker in the world, also made many guitars for Sears/Silvertone. Throughout the '60s, Harmony produced a range of single cutaway, semi-hollow body electric guitars for Silvertone, starting with the Model 1446. (For much of this information, I've relied on the research available at SilvertoneWorld.net, a fantastic resource for any collector interested in these instruments.)
Sometimes referred to as the "Chris Isaak" guitar, the black lacquered 1446 has two Gibson-built mini-humbucking pickups, a Bigsby tailpiece, and vibrato. It's considered one of the most collectible of the '60s-era Silvertones due to its playability, maple sides/spruce top, back construction, and the fact that in addition to Isaak, Elvis Costello and other artists have used them onstage. These Silvertone semi-hollow bodies also have their own unique tone, different from that of similar era Fenders and Gibsons, which makes them even more collectible, in my opinion.
SilvertoneWorld compiles a directory of sold-at-auction Silvertone guitars, amps, and ephemera at the end of each month, and checking the November 2012 listing, there were four sold at auction ranging in price from $800-1,200. The $800 instrument showed the most wear and had a modern replacement bridge pickup. Checking eBay, there were three 1446s for sale, ranging in price from $1,100-1,500, though none were in all-original condition. One had been refinished in a natural lacquer, another had replaced the Bigsby tailpiece with a Gibson-style trapeze tailpiece and the third (and highest priced) was by far the closest to original, appearing to only be missing the original white pick guard. The 1446's were made from 1961-1967, and due to its six-year run, there were more made than its two cousins, the 1454 and 1439.
The top-of-the-line single cutaway, semi hollow body among the Silvertone trio was the Model 1454. Produced by Harmony for Sears from 1963-67, it featured three DeArmond "gold foil" pickups, with separate tone and volume controls for each, as well as three pickup toggle on/off switches. The 1454 shared materials, construction and Bigsby tailpiece with the 1446, but was finished is a beautiful cherry red lacquer and tortoise shell pick guard. Coolness factor (and asking prices) got bumped up a good deal by the fact that the Black Keys' Dan Auerbach uses the 1454 as one of his go-to guitars.
This same guitar was sold as the Harmony H-78 and the Montgomery Wards Airline 7230. The construction of all three was nearly identical, with the finish details being the primary difference. According to the 2011 Vintage Guitar Magazine price guide, the valuation of the Harmony H-78 can range from $850-$1,025, depending on the condition. Checking a range of vintage guitar resale websites and eBay postings show that, in very good condition, these three pickup classics are priced and selling in the $900-$2,000 price range. That wide a range of asking price emphasizes the importance of doing a thorough job of researching vintage guitar values before taking the plunge and buying one. It's essential to keep in mind that when it comes to actual values, the best guide is the price an actual buyer will put on the table to purchase a vintage guitar on any specific day, not the "starting offer" price on eBay.
The last of the single cutaway, semi-hollow trio is the Silvertone 1439, a tobacco sunburst, two De Armond "silver foil" pickup model with a non-Bigsby vibrato that was only offered by Sears for one year from 1966-67 at the price of $84.95. Identical to the Harmony H-54 "Rocket," the 1439 was a tremendous value, but likely due to its short run as a Silvertone, there are few to be found in the online resale market today. I did find one in good, all original condition for $800 at a vintage guitar shop website. There appear to be a few more of the Harmony Rocket versions available as it was marketed by Harmony as the Rocket from 1959-1967, first in the same tobacco sunburst finish, and then (from 1963-67) in a nice red finish with sunburst treatment at the edges of the top and back.
The last vintage collectible guitar we'll consider in this article is an acoustic made by Harmony for Sears/Silvertone: the Gene Autry Melody Ranch parlor guitar. At one point, Gene Autry and Roy Rogers battled for supremacy as America's most loved singing cowboy, and using Autry's celebrity, Sears jumped on the cowboy bandwagon and sold the Melody Ranch from 1941-1955. The short scale, 12-fret guitar featured Autry's signature as part of a decal of a roundup cowboy riding his horse, lasso overhead across a western vista and a signpost on the headstock denoting Autry's home, Melody Ranch. It featured a solid spruce top with birch back and sides.
These pictures are of a guitar restored by Jake Wildwood, proprietor of Antebellum Instruments. According to the 2011 Vintage Guitar Magazine price guide, the valuation of the Silvertone Gene Autry Melody Ranch can range from $300-$375, depending on the condition. If I were to find one in playable condition at a reasonable price, I'd definitely look at keeping it as an around-the-house guitar for sing-alongs and just picking up when the spirit moved me. Due to its nostalgia appeal, it can also have dual value as a nice object d'art for a den or family room when not being strummed.
The range of vintage guitars, and the fun of seeking out good values, makes for an excellent way to build your knowledge and appreciation of some of the great instruments of the past, whether you are looking to turn a profit or simply looking at adding one or two to your collection for your own enjoyment. Happy hunting!
Story Links
14th Edition of Blue Book of Electric Guitar Values (by Zach Fjestad) — A must have guide for any collectors, the book retails for $34, while a DVD-ROM version combines the electric and acoustic guitar Blue Books for $40.
The 2013 Vintage Guitar Price Guide — Covers a wide range of guitars, amps, ukes, mandolins, etc.
JediStar.com — Resource page for vintage guitar valuations.
Danelectro Amp-in-case (Wikipedia) — Background on the Amp in a Case.
Antebellum Instruments — Jake Wildwood's unique blog about caring for vintage instruments, includes what cool and unique instruments he has for sale in his Vermont shop
Keith Hatschek is a contributing writer for Echoes and directs the Music Management Program at University of the Pacific. He's also written two music industry books, How to Get a Job in the Music Industry and The Golden Moment: Recording Secrets from the Pros.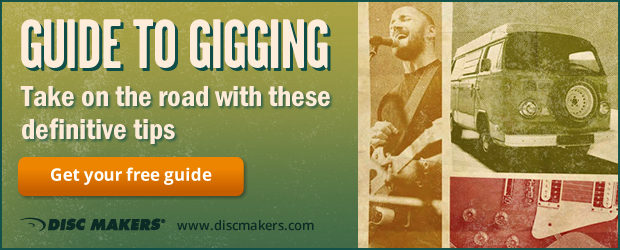 Read More
How Taylor Guitars are Made – An Inside Look at a Music Instrument Icon
Guitar intonation: how to keep your guitar in tune
Recording Acoustic Guitar
So this guitarist walks into a recording studio…
Guitar care: humidity extremes can damage your instrument
The history of the incomparable Gibson Flying V guitar