When it comes to making hip hop beats, few pieces of gear are more iconic than the Akai MPC series drum machine, sampler, and sequencer. Easily recognizable by its matrix of trigger pads, the MPC (Music Production Center or MIDI Production Center) has been used by some of hip hop music's greatest producers and by innovative music makers in countless other genres.
"In the early days of hip hop music, the MPC was a huge tool that let you take records, cut them up into individual drum hits, and put a sample on each pad that you could trigger by hitting it," says producer and drummer Drew McLean. "You could basically play a record like a drum kit, in real time. It revolutionized the game and the way people started to make music."
The result was "A whole new style that people commonly know as beat making," continues McLean. "Even just the sound of the MPC's convertors — that punchy, gritty sound you always get on your samples when you output audio from the MPC — that changed the way people thought about mixing a record."
Numerous sources on the web explore the history of the MPC — including this Wikipedia article, New York Times feature, and video posted on Synthtopia — but for tips on how to incorporate it when you are making beats, read on.
Choose the right hardware – or software
When the MPC60 was first released in the late 1980s, it was the only model in town. Nowadays, there are quite a few options, both vintage and brand-spanking new. "It's exciting that the MPC comes in so many flavors, even though there's some controversy," says McLean. "There are some purists who think we should still be using floppy discs on the original MPC60s — and a lot of guys still do that and make it sound amazing — but the new MPCs can connect with a computer through software, so that may open up a whole new world for the instrument."
McLean points to the MPC Renaissance as the flagship model not just because of its software capabilities, but because of its Vintage mode that lets it emulate older models. "It could be a bridge," he says. "The real hip hop purists who insist that the early MPC models are still the best and the guys who are used to making beats on their laptops — maybe this device could bring the two together." McLean also points out that there now exists iPad software called MPC FLY, and an accompanying 16-pad controller, that lets you emulate the MPC, well, on the fly.
So how do you choose the right model? "If you're looking for a small setup or the traditional experience, I'd recommend an MPC1000 or the earlier 2000, which is excellent," he says. "Since most people are starting from a software perspective these days, you may want to try the MPD series, which gives you a MIDI controller that works with MPC software on your computer. You're not getting the convertors from the MPC1000 that make your drums sound so good, but you're still getting the experience of creating music using pads and faders. You can learn a lot from that, and since the software depicts an MPC on screen, it's almost like a guide showing you how to map out your MPC. It could be more user friendly for new musicians."
Focus on sound
When it comes to making the MPC your own, the sky is the limit, so don't be afraid to go crazy when it comes to choosing sounds. "You can pull sounds from nature or use your own voice," says Mclean. "You can hook a microphone up to the MPC and record any sound you want right in there."
McLean advises that paying extra attention to choosing the rights sounds will give you solid bedrock for any beat. "When it comes to creating your bed of rhythm and layering your sounds, you need to pay attention to how your sounds interact with each other," he says. "Especially with the MPC, make sure that everything works together from the very start. When you get to mixing, it won't be as much of a struggle if everything already meshes together well."
A big part of getting your sounds right from the get-go is recording your samples cleanly. "If you're recording a live sound, make sure that you use a mic that can get a good level but won't distort, and if you're sampling from a record straight into the MPC, make sure that your levels are high enough, but won't clip," he says. "Also choose a long enough sample — at least five to ten seconds — to give yourself space and to hear what's coming before and after. That way you get a clean cut on the sample," advises McLean.
Keep it simple
When it comes to working with the MPC, producer Matt Stine advises staying focused on making music and not making your setup too complicated. "9th Wonder is part of the legacy of MPC producers that started with DJ Premier and Pete Rock," says Stine. "I recently got to work with 9th and it was really exciting to see him make beats. He had the simplest setup you've ever seen — one turntable into a DJ mixer and then into an MPC. That's all you need."
While there's no inherent problem in incorporating as much equipment or software as you like, remember to keep the sounds and groove as your top priority and don't get distracted by gear-lust.
Produce a lot
As with nearly everything in music, making beats with an MPC is a skill that needs to be practiced and honed — and if you're like most successful composers, producers, and beat makers out there, you might have to log a lot of hours before you hit your stride and start making sonic gold.
"Something I've been doing every year for a while now is making an Advent Beat Calendar," says Stine, laughing. "Every December, I would wake up in the morning, make a beat on the MPC, and post it to SoundCloud." You can hear the results of Stine's 2012 efforts here.
Experiment
Try using the MPC in ways its makers may have never intended. "To this day, when I go into the studio, I run all my drums through the MPC before they get mixed," says McLean. "That's a little secret that a lot of producers use. It adds a lot of punch to your drum tracks."
While you may think of the MPC primarily as a studio tool, don't be afraid to incorporate in your stage show. "Artists like Gaslamp Killer perform beats live on stage, and I do that as well," says McLean. "There are a lot of guys taking the art from the studio to the stage and using the MPC as a performance piece. It's most commonly used in electronic music and hip hop, but you can also see it used in rock and pop as well.
"The fact that you can create on the fly, that you can set effects to different faders, and that you can basically tweak your beats in real time on stage, creates a whole new way of performing music live."
Build your library and take your time
"A lot of people, especially in hip hop, will get an MPC and ask, 'Where are all the sounds?'" says Stine. "They're used to having computer programs like Fruity Loops that have sounds built in and are ready to go right away. The MPC isn't like that."
In his own work with the MPC, Stine began by gathering classic break beats from disco records that are "very recognizable and are the foundations of hip hop music to begin with," he says. "When people started juggling and looping those break beats on turntables, that's how real hip hop began."
For his part, Stine gathered as many of those break beats as he could find, sampled them into the MPC, and chopped out the individual drum hits — kick, snare, hi-hat, and more. The result was a collection of classic beats, both with the drums dissected, as well as the loops as a whole. "It took a long, long time to sample all of those old drum loops and cut them up, but it was worth it," he says. "After that, for pretty much any production I was working on, I was set."
Does the drumming on early Pearl Jam albums turn you on, or do you prefer the percussion used in John Phillip Souza marches? No matter what you love, try sampling it, cutting it up, and hitting some pads to see what happens. Worse comes to worse, save what you like, trash the rest, and experiment with something else.
"It's so easy to get material," says Stine. "You need to find something that you can make your own. For me, it was those break beats, working with those individual drum hits, and filtering them. They turned out to be great source material that I could fall back on when creating my own drum kits for productions."
Don't infringe on copyrights
Since beats made with the MPC often involves using other people's music as source material, it's important to know the score when it comes to copyrights before you release your masterpiece to the masses.
"It's a complicated issue, but when you're talking about pulling whole loops of other people's music, barely manipulating them, and making a sample that's quite obviously taken from something people can recognize, that puts you in dangerous copyright infringement territory," says Stine. "A lot of it depends on your professional situation. If you're producing for a bigger label, they'll take care of clearances for you, most of the time. But if you're on your own, you have to handle it yourself."
Stine points out that, if you take the time to filter every individual drum hit you use on the MPC, craft it with different effects, and alter it enough so that the source is unrecognizable and you've really made it your own, chances are that nobody will be able to tell where an individual kick or snare hit came from — but be sure to do your research and know the risks before releasing anything that contains copyrighted material.
For more on clearing samples, check out this ASCAP article and keep an eye on Echoes for an upcoming piece specifically on this topic.
Click to see the current lines of MPCs here and the hybrid MPD series.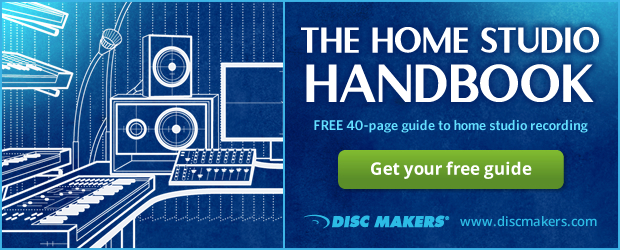 Read more:
Building Hip Hop Beats: 9 tips from multi-platinum producer Johnny Juice (Echoes, July 2011)
Producing great hip hop vocals
Practice safe sampling – copyright, licensing, and your music
Michael Gallant plays eclectic indie rock with Aurical and will be releasing his first solo instrumental album, Completely, in early 2013 with the Michael Gallant Trio. He is also the founder and CEO of Gallant Music, a content and music creation firm based out of New York City. For more, visit auricalmusic.com and gallantmusic.com. Follow him on Twitter at @Michael_Gallant.