What information do you include when crafting email messages for your email marketing? Make your music promotion effective with these music marketing tips.
This is guest blogging and music marketing in action by our friend Ben Sword (AKA Chris Rockett), head coach at Music Marketing Classroom.
As we mentioned in the "Improve Your Promo Emails in 16 Easy Steps" post, email is still one of the best ways to market and promote your act. But, you may be asking yourself, what should you actually write in your emails?
Rather than getting bogged down in a load of weird sales tactics, there's a formula for updating your fans with regular content – and giving yourself a chance of picking up a new paying customer as well. It's fairly simple: send people a golden nugget of free content, and then link to something they can buy.
With that in mind, you can use the following ideas to make sure you never run out of things to talk about.
1. Invite your readers to listen to your new music.
2. Link to videos of gigs, backstage madness, practice sessions, tour diaries, and recording sessions.
3. Get fans involved with designing your merch.
4. Ask people to send in their artwork or photos for your blog, Facebook page, and even your album covers.
5. Conduct and post interviews with key players in your music scene, band members, fans, your producer, manager, agent and anyone else who works on the business side of things.
6. Send updates about live shows NEAR THEM!
7. Schedule an hour a week to connect with your fans personally and send bulletin alerts for Facebook and Twitter chats.
8. Keep a songwriting diary and send updates via email.
9. Deconstruct one of your songs, the lyrics and meaning.
10. Ask fans to send in their own lyric ideas and write a song with them.
11. Have people send in questions then do a Q&A video.
12. Run a special limited time discount on one of your music products. This can get people off the fence and buying something, but you've also set them up with a sweet deal which builds the bond.
13. Alert your fans to any press or radio play you get. This is interesting content and great social proof that other people are excited about your music too.
14. Send links to new blog posts and ask for feedback and comments, then respond personally to each one.
15. Give away re-mixed and acoustic versions of your songs.
Just think, each time you send an email to your fans, ask yourself if you would send that same message to your best friend. That will keep you on the straight and narrow.
Want more email advice? Check out this video!
Email Marketing in a Nutshell
Email Icon image via ShutterStock.com.
Ben Sword is the founder of the Music Marketing Classroom, whose mission is to empower musicians to create a sustainable income, even with a modest music career, and teaches a simple four-step marketing philosophy to achieve that goal. Learn more at MusicMarketingClassroom.com.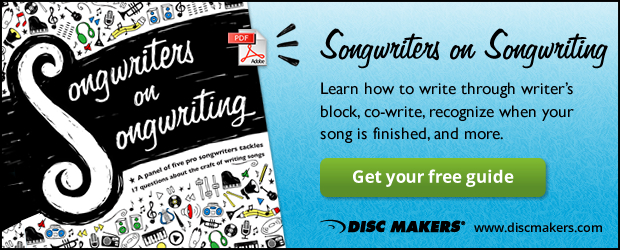 Read More
Holiday Gigs – Christmas music and holiday songs make for unique opportunities
Is guest blogging your ticket to better music promotion?
Don't Be Afraid of Your Own Crazy Ideas
Stage Banter and Your Live Show
Set List Tips – getting your song order together for your next live show