Disc Makers' President Tony van Veen's music marketing advice boils down to one thing – and it isn't about marketing
Ben Sword (AKA Chris Rockett) from Music Marketing Classroom interviewed Disc Makers and CD Baby CEO and President Tony van Veen (in which he reveals that Tony is his hero), and the two explore topics ranging from time travel (kind of) to digital music, music distribution, music marketing, and getting a music manager.
The mission of the Music Marketing Classroom is to empower musicians to create a sustainable income, even with a modest music career, and teaches a simple four-step marketing philosophy to achieve that goal.
Here's a tidbit from the audio interview:
What is the one piece of advice, if you got in your time travel car, that you'd give young Tony van Veen back in the day? What would you need to know?
Learn how to write a better song. All success in music is driven ultimately by the song. Writing good songs does not guarantee success, by any means, but not writing good songs guarantees failure. The kind of stuff I didn't do, that's what I tell folks now. Listen to songs you like, but listen to Top 40 radio, you don't have to listen to it all the time, but you have to be a student of good songwriting in order to be a good songwriter.
Click here to listen to the entire interview.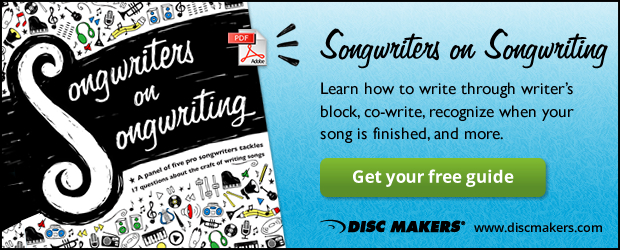 Read More
Building A Career in Music
Give fans more reasons to buy your music
Make a living in the music business – myths and methods
Don't Be Afraid of Your Own Crazy Ideas