Spring cleaning is not just for ridding your closets of worn sneakers, destroying dust bunnies, and scrubbing windows. I like to take the "It's spring, I MUST clean something" energy and put it towards something other than the grossest stuff in my apartment. This year, it was my live show.
There are lots of reasons to want to freshen up your live show. Maybe you hit a point where you are performing songs off your new-but-not-that-new record and feel like the show is getting stagnant – not just for you but for your fans. Or maybe you feel like you haven't found the sweet spot of what your live show should be. Perhaps you want to experiment a bit but don't know how.
The good news is that there are some easy ways to shift your performance, from "ever-so-slightly" to "total overhaul," and you can gauge the results immediately – i.e. people start coming out to hear your live music, stay the whole set, buy more CDs, have great comments afterwards, YOU feel great, you feel like you hit a stride, etc.
Here are 5 ideas and performance tips to help you freshen up your live music performances without losing yourself in the process. Take one on, or all five and really shake things up. (And add some of your own in the comments section!)
1. Go crazy with cover songs
No matter what cover song you do, as long as you do it authentically as you, you really can't go wrong. To me, cover songs are about stretching yourself, giving the unexpected, and being playful with your audience. I've covered Gnarls Barkley's "Crazy" (and folks, for obvious reasons, it doesn't get much different than that) as well as Led Zeppelin's "D'yer Maker." Pulling out a random, un-Cheryl-like tune and pulling it off, my way, livens up shows and my audience probably more than anything else I could do.
Last week, I told my audience a story about how the cable company sent me a letter about raising my bill and I dedicated my version of "D'yer Maker" to Time Warner Cable. Even though we were winging it a bit, when the chorus came ("When I read the letter that you wrote me, it made me mad mad mad"), the energy in the room was attentive, amused, and positive. I was entertaining.
So, if you're a dude guitar rock band, what if you took on a Sara Bareilles hit, like "King Of Anything." Or if you're a Norah Jones-type, pick up a Van Halen tune. Sure, I still do my Sheryl Crow covers because her songs feel like a natural fit for me. But branching out into the amazing history of delicious hits is a fun musical expedition.
2. Change arrangements
I can't tell you how bored I get when I do solo tours. Me and my piano, every night. On the other hand, I LOVE playing with my band (electric guitar, drums, bass), but I can sometimes overdo putting on the same show over and over. So, recently, I switched it up and did a show at Rockwood Music Hall in New York and had my guitarist play acoustic guitar and brought in Kristine Kruta, a cello player who played on my record. The pop-rock songs on my album became intimate and sweet and allowed me to access a whole different emotional state while performing. And the feedback from the audience was positive with an element of surprise and newfound interest. It was like they were hearing new music. The record version my pop song "Side To Side" with a guest rapper was a completely new song when performed acoustically without the rap, drums, and bass.
You could have your drummer add percussion to his set. Does anyone in your band sing? Throw them some vocal parts. Add keys, harmonica, a string player to any set. Go acoustic. Go electric. If you're a piano player always sitting, stand up for a song and don't play. Or learn the guitar (I'm SO working on that!).
3. Involve your audience more
I'm talking before, during, and after the show. While promoting on Facebook, Twitter, fan emails, ask people what songs they want to hear. Ask them what merch they'd like to see at the next show. Have a contest to see who can share the event page the most. Just before you start playing, go up to a fan and ask them to take on passing around your mailing list mid-set. Tell them you'd be grateful and honored and offer a free CD. I find this much more effective than doing it myself afterwards. During the show, depending on your music, it's a good idea to make sure you have one song you can ask people to sing along on, even if it's a quick "lalala" bit or happy birthday to an audience member. After the show, don't bolt for beers with the band. Interact, stand by your merch table, offer to sign anything (well, almost anything), and show your gratitude that you had people to play for. These will be the folks that come to your next show, and be the inspiration behind keeping your show fresh.
4. Switch up your lineup
This doesn't mean permanently fire your band and hire new people with no reason other than you're spring cleaning. It means making friends with some other musicians, doing a few gigs with them to see if anything sparks. Maybe these gigs are acoustic, or duets, or something other than your normal schtick. If you always play with the same people, it's great to see what other musicians can do with your music. You may get ideas to bring back to your original players, and you may also forge a new relationship and want to add them to your regular lineup. This may not be an option if you are a band and your members are permanent, so see #2 in that case. I am a singer/songwriter who hires my band, and while my drummer, bassist and guitarist have been with me and part of my music for over 5 years, (and yes, I'm very aware of how lucky I am to have them in my life as friends and as musicians) when one of them is out of town and can't play a show, having substitute musicians has always been a great experience. And I know most of the subs through my bandmates. Playing with new musicians is an opportunity for me to sharpen up on stage, get into a different groove and be open to other musical contributions.
5. Change venues
Tired of the coffee house scene? The loud bar scene? The background-music restaurant, ski resort, hotel bar scene? Whatever it is you usually play, look into something totally different. Ask a friend to host a rooftop party. Call the booker for a bigger rock club you've been wanting to play and ask for an early slot six months from now, or start pounding the pavement to get an opening slot for a band you'd like to tour with. If you're always playing loud venues, do a stripped-down show at a coffee shop to showcase your songwriting. It's a great way to find new fans, especially if you make it about your songs, your voice, or your connection with the fans. Find something that is authentically you and your music, that will shine through no matter what your lineup or venue is.
The key here is that if you want to see different results, you have to do something different. If you keep doing what you've been doing, you will most likely see more of the same. If that's working for you, fabulous! But if not, it's worth a shot. What are other ways you shake things up?
Cheryl B. Engelhardt is an established pianist/singer/songwriter who has toured the US and Europe, licensed songs to over a dozen TV shows, and who composes music for films, national ads, and CollegeHumor.com. Cheryl is the author of "In The Key Of Success: The 5 Week Jump-Start Strategy," an incredibly effective, result-oriented eCourse for independent musicians who are serious about breaking through plateaus in their careers. Because you are a loyal Echoes reader, you get a ridiculous 70% discount off the regular price by typing in IHEARTDM in the "discount code" field.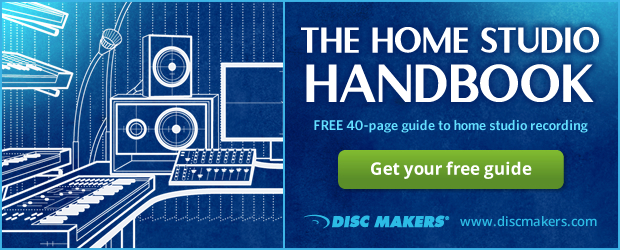 Read More
Indie Touring Posts — How to Be a DIY Tour Pro
Tom Jackson interview: Part 1
Stage Banter and Your Live Show
Seven Ways to Captivate a Live Music Audience With Your First Song
A Great Show Doesn't Happen By Accident
How To Tour As An Indie: On The Road