Vocal health is often taken for granted, but problems can stop you dead in your tracks, so it's important to understand how to keep your voice in good health.
It seems that hardly a month goes by where a top singer isn't forced to interrupt a tour, take a break, or undergo a medical procedure due to problems with their voice. Vocal health is often taken for granted, but once problems develop, they can stop a singer dead in his or her tracks, and in some cases require surgery and a lengthy post-surgery period of rest and recovery.
While we don't normally think of singers as world-class athletes, some medical professionals are making the case that the demands put on one's voice when singing one to three hours a night is as intense as those made by an Olympic marathon runner on his body. Additional factors such as nutrition, smoking, drug use, noisy environments, and proper voice training (or the lack of it) all play a role in a singer's ability to hit the stage night after night and perform at their best.
Like many health-related issues, prevention is much easier and less expensive than having to undergo surgery, so it's important to understand how to keep your voice in good health.
Superstars Losing Their Voices
In 2011, three major recording artists dropped out of circulation due to vocal health issues. Each developed a slightly different voice problem that required rest and eventually surgery.
Arguably the most valuable voice in pop music, that of the talented British pop singer Adele, was silenced when she was required to cancel seventeen US dates mid-tour and have laser surgery due to the condition of her vocal cords. Her condition is just one example of a high profile artist facing problems maintaining their vocal mechanism. Adele's condition, reported in the press as two hemorrhages of the vocal cords (the terms vocal cords and vocal folds are often used interchangeably), was likely exacerbated by the stresses of touring.
Such hemorrhages are often the result of phonotrauma, the physical stresses caused by vocalizing, upon the tiny blood vessels of the vocal fold. Loud singing or pushing the voice when it is tired or if one is ill may predispose a singer to such vocal hemorrhages. The latest news reports suggest that as Adele's recovery progresses, she will start back very slowly taking what she has described as some "very basic voice lessons." She will likely take the first half of the year off from performing to help ensure a full and complete return of her famous voice. Aerosmith's Steven Tyler was reported to have struggled with the same condition in 2006, requiring a similar surgical procedure as Adele. Noted voice expert, Dr. Steven M. Zeitels, a Harvard Medical School doctor who practices at Massachusetts General Hospital in Boston, treated both artists.
Country icon Keith Urban also underwent surgery in November 2011 to remove a vocal polyp, a lump that may develop near the midpoint of a singer's vocal cord. (According to the glossary found at voicemedicine.com, a polyp is a specific and clearly demarcated mass – the word polyp means "lump" and does not imply a cancer or pre-cancerous lesion). The midpoint location of such a polyp suggests that it too may be the result of phonotrauma. Urban was ordered to take three months off from singing as his recovery was monitored by a team of health professionals.
Singer/songwriter John Mayer was another major artist to recently face vocal health problems. In October 2010, his manager announced that after a series of extended rest periods, Mayer's voice was not improving and he decided to have surgery. Mayer's condition was described as a granuloma, a benign growth that results from irritation or trauma to the vocal fold. It's often found at the back of the vocal fold, over a part of cartilage called the vocal process, which lies just underneath the membrane covering the larynx. As with Adele and Keith Urban, Mayer stopped work on his album, taking the advice of his doctors to not resume singing until his voice has fully recovered from the trauma and surgery.
While it may seem like there's an epidemic of vocal health issues affecting the music industry, there are various common-sense factors that play into the increase in high-profile artists addressing these challenges.
First, awareness and treatment options have increased dramatically since the 1990s. Dr. Zeitels was quoted in the New York Times as stating that the use of fiber optic cameras to scan performer's vocal cords for abnormalities and miniscule injuries has become more common over the past fifteen to twenty years. At the same time, vocalists have become more aware of the possible long term consequences of letting small problems go untreated and now consult more readily with health professionals.
Another factor is that, since recorded music sales often represent a smaller part of an artist's overall revenue stream, touring schedules have become more extensive. To further maximize touring profits, concerts are often scheduled back-to-back on consecutive nights, placing greater stress on the vocal instrument, which can benefit from having a day or two rest between performances whenever possible.
To prove the point, Paul Stanley, front man for the legendary rock band Kiss, had vocal surgery to tweak blood vessels in his vocal cords. Commenting on his forty years of touring in which the band's shows were packed as tightly together as possible to maximize profits, he offered that "the nature of rock singing is a strain on the voice, and when you compound that with [the number of shows we play], you're not giving yourself enough time to recuperate and the problem is compounded. I was finding myself working harder and harder to do what was once effortless, and having passed through puberty, I was surprised to hear my voice cracking."
How to Properly Care for Your Voice
While there is no doubt that singing in front of a rock band requires practice and stamina, vocalists who sing for hours at a time with no amplification, over a full orchestra in a packed house holding 4,000 people, place even greater demands on their voices. Enter the opera singer and those who train them, such as Dr. Lynelle Wiens, Professor of Voice at the University of the Pacific Conservatory of Music in Stockton, CA.
Dr. Wiens is a former faculty member at the Symposium on the Care of the Professional Voice in Philadelphia, and at the Pacific Voice Conference in San Francisco. She was also a recipient of the prestigious "Van L. Lawrence Fellowship" that is awarded jointly by the Voice Foundation and National Association of Teachers of Singing in order to foster interdisciplinary education among laryngologists, voice scientists, singing teachers, and speech pathologists. Dr. Wiens has taught aspiring classical singers for more than thirty-three years and offers a number of simple, common sense tips that can help any singer to reduce the risks to their voice.
Like any other musical instrument, the voice needs proper care in order to be ready when called upon to perform. Wiens counseled, "In order to function properly, the voice needs to be well lubricated. The effects of alcohol, cigarette smoke, marijuana, and other drugs cause dryness of the vocal instrument and can lead to vocal fold edema and inflammation."
Wiens advises that "It's essential to drink lots of water before, during, and after performances. It's also very important to get plenty of rest and exercise and eat properly between performances. To the extent that is possible, try to avoid noisy places where you will have to shout to be heard." For example, trying to be heard above the sound levels backstage during an opening act or in a typical van traveling for hours on the freeway come to mind as situations that might lead to further strain on one's voice.
Dr. Wiens cautions that "throat clearing, yelling or screaming, singing too loudly for an extended period of time, singing a song that is pitched too high or too low, or putting too much pressure on your voice, all increase the strain on it. If it hurts, you're doing something wrong. Listen to what your voice is telling you."
Over-singing on stage, especially when the monitor situation is not optimal, is another potential cause of vocal strain. Especially for musicians on tour, Wiens counsels, "You have to prioritize what you absolutely need your voice for and then make the best decisions to protect it." So if you are out on tour and have been nursing a sore throat, maybe the band's guitar player can give the interview and appear at the local record store for autographs while you stay back at the hotel to rest your voice for that night's show. Wiens added, "Taking care of your body and learning to manage your physical and emotional stress are also key factors in maintaining good vocal health. Perhaps the best preventive care is good training. Finding a good coach is the best thing you can do for yourself."
Dr. Wiens advises that a singer should seek a professional if they have a concern about their own vocal health. "If there is a sudden change in your voice from what is normal, or if you experience persistent hoarseness and/or vocal fatigue for more than two weeks, I would suggest you see an otolaryngologist (Ear, Nose and Throat doctor) who is experienced in caring for singers. Be sure to ask for a strobovideolaryngoscopic examination in order to get the most thorough assessment of the health of your voice."
If there has been damage, a singer should ideally be treated by a team of professionals that may include an ENT doctor, a voice teacher/vocal coach that can help a singer avoid any techniques that may exacerbate problems, and if appropriate, a speech pathologist who can assist with proper rehabilitation of the voice.
"The voice is a delicate mechanism," Wiens concludes, "so it makes sense to take preventive measures in order to help ensure a long and productive singing career."
Keith Hatschek is a regular contributor to Disc Makers Echoes blog and directs the Music Management Program at University of the Pacific. He's also written two music industry books, How to Get a Job in the Music Industry and The Golden Moment: Recording Secrets from the Pros.
Special thanks to Casey Newlin for assistance in researching background information for this article.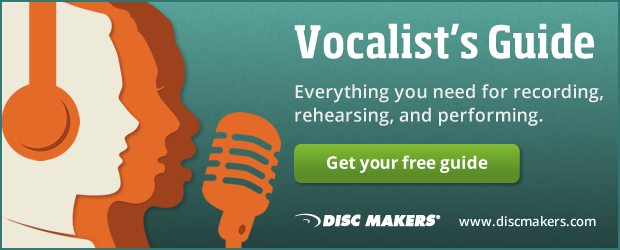 Read More
How to Sing Better Right Now
A Vocal Warm Up Is Key To A Great Vocal Performance
Don't Tax Your Voice Before a Vocal Performance
Stop Shredding Your Vocal Cords
Vocal exercises – Vocal warm ups for singing to connect breath, vibration, and resonance