Imagine this scenario: Your band agrees to play at a private event at a local hall for a healthy fee. You learn six new songs requested by the person that hired you and are counting on the gig and the fee you will earn. Two days before the show, you get a text message saying that the gig is off because of a mix-up between the person throwing the party and the owner of the hall. What do you do?
If you had a written performance agreement signed and in place, you likely would be in a position to negotiate all or part of your band's payment. Without any type of written music contract, the chance of your getting any money is minimal.
To learn more about performance contracts, we'll check in with an expert on the subject, Michael A. Aczon, a veteran entertainment attorney and author of The Musician's Legal Companion, a no-nonsense guide to navigating the business of music. In his more than 25 years as an entertainment attorney, he has advised a wide range of clients, helping them protect their interests.
First, what are performance contracts? According to Michael, "These typically refer to any agreement that spells out the details of a live performance. They can range from oral agreements or simple one-page documents or email for one-time performances (often referred to as 'casuals'), to elaborate touring agreements that are dozens of pages long."
Although many bands and musicians perform without them, usually without a problem, a gig agreement "serves as a roadmap and anticipates various issues that may arise between parties. It will address those issues before the performance, so everyone has a reference point if there are any problems along the way."
There are four main components in a simple band contract. We'll go over each of these four main areas.
1) Scope of performance. Exactly what are the musicians being contracted to do? The agreement should clearly explain the pertinent details. For instance, how long will the performance last (time, number of sets, breaks allowed, etc.)? What group is contracted to perform (including how many musicians)? Are there additional performance requirements (play at the wedding ceremony and the reception; appear at a press conference and at the local radio station the week before the concert)? Are rehearsals expected/required?
What you've been hired to do may seem obvious to you, but putting everything down in writing for both parties to review and agree to up front will help eliminate disagreements later on.
Michael adds, "Another aspect that has become a major issue these days with performers is whether or not video or audio recordings of the performance can be made and/or distributed. Some artists may not want to have a gig recording posted online or on any form of social media if it's inconsistent with their professional stature or the image they portray as an artist." As a result, many artists include clauses in their contracts that prohibit any audio or video recording at their performances unless they provide explicit advance permission.
2) Day, time and place for the performance. The exact date, time and location for the gig must be specified clearly. What time is the venue to be open for load in? When, and how long, is the sound check – especially if there are multiple bands performing)? Is a rehearsal needed at the venue to set lighting or stage cues? Do you have day of performance contact info for the club owner, booker, or person hiring your group, in case of a mix up?
As an example, Michael explains, "One of my clients did a street fair that had two stages that were blocks away from each other. Without the specificity of the exact locations, the load in times, and places for each of the stages in the agreement, this would have been a logistical challenge. As it was, we knew about it all in advance and arranged the schedule accordingly."
If there are promotional appearances expected from the act (such as a radio or newspaper interview), those arrangements need to be included in the contract as well. Artists should be flexible and do their best to accommodate these duties as they are valuable win-win promotional tools that can be used by the artist to help build the audience.
3) Compensation. What are the various payment arrangements and which are most common for club, casuals, and opening act gigs? Guarantees, percentages (sometimes referred to as "contingent fees"), deals with a smaller guarantee plus a piece of the door or bar, etc. are all options. What is typical for bands starting out? What are pitfalls to watch out for? For example, what if you're asked to perform beyond the scope of the original gig agreement, such as play an extra set at a wedding reception or party?
According to Michael, "The range of payment terms is so wide, it's difficult to even speculate what a 'typical' or 'standard' arrangement is these days. It's negotiable and depends very much on a variety of factors such as the performer's demand, the scope of the gig is, and if the venue is one that the performer wants to be associated with. Building in bonuses or other compensation – such as another $200 for an extra set because people don't want to leave the party, $100 to learn and perform a special song, or a percentage of the door receipts if more than 100 people come to the gig – is a good idea. This last option lets the promoter know that you are forward thinking and that you're confident that you can bring in an audience. Doing so will almost certainly result in being asked back."
When it comes to private engagements, weddings and such, Michael suggests that it's a good practice to insist on a deposit from the client for such casuals. "It secures the date and makes sure that you're at least partially covered if the gig doesn't happen for whatever reason. Sadly, sometimes a bride is left at the altar or the frat house you were going to play gets put on social probation. When the band finally hears about it, it's often too late to get another gig." Based on the clout of the band and who was at fault, the deposit may or may not be returnable if cancellation occurs far enough in advance for the band to have a reasonable chance to land another gig. Once again, these conditions must be spelled out clearly in the gig agreement.
If there will be any other consideration for the band, such as provided meals, drink tickets, hotel rooms, comp tickets for family and friends, airfare, etc., this should also be detailed under the compensation section. If you travel with a soundman, are they to also receive the same benefits? Again, being sure to include all the expected compensation in any form up front in the gig agreement will help minimize problems later.
4) Technical requirements. Who will provide the sound system, stage lights, any crew that is needed, and the all-important disco ball? These important details are usually covered in the last section of the gig agreement or for larger gigs, in a separate document known as a "rider." For a casual gig, the band most likely will be totally self-contained, that is, they will bring their own sound system and lighting, if any is required. For gigs at established clubs, the band will normally be asked to provide a sketch of their onstage placement of instruments and vocalists (dubbed a stage plot) and a mic input list. Michael goes on to explain "as you move up the ladder to larger venues and concerts, a standard rider, is usually attached to the performance agreement, and will be used to spell out the specific and unique requirements that the performers need to put on their show." He also mentioned that for national touring acts, such riders may be dozens of pages long and cover the most minute details.
Riders often have two sections: the technical rider, which details what equipment, staging, lighting, electrical power, labor, and special effects (like that fog machine) the concert promoter or club owner is responsible for providing as a part of the performance agreement. The second part of the rider is the courtesy and comfort rider that details the backstage items required by the artist, some of which may be necessities (bottled water, dinner for band and crew) while some may be viewed as perks (a certain brand of beer or wine, case of cigarettes, Godiva chocolates, etc.). The more clout a band has, the more extensive both parts of the rider are likely to be."
In Case of Emergency
What if the club can't fulfill its end of the contract? For instance, sections of the Midwest were recently hit with record floods, some of which likely affected venues in the towns that were underwater. What if the band can't fulfill its end of the agreement because the lead singer was in a car accident, or the band's van and equipment were stolen the night before the gig?
"The term 'Acts of God' describes fire, flood, natural disaster and now acts of terrorism," Michael explained, "and these absolve both parties of their responsibilities. However, things such as the crumbling economy, poor ticket sales, a side musician being unavailable (as opposed to the main attraction artist) may not rise to level of being an Act of God." For less severe issues, but ones that still end up killing a gig such as a wedding being called off or a club owner having to eliminate music on off nights due to poor attendance, Michael urges musicians to "use common sense and not burn any bridges in the business. In the long run, working with the other party to see if there's another way to make something happen" will go a long way toward maintaining the band's reputation.
Selling Merch at the Gig
Selling T-shirts, CDs, posters, and other types of merch during and after a performance can play an essential part in keeping your band in business. However, depending on the gig, the type of audience and other parameters, you may or may not be able to sell your merch at a particular show. Don't pull out your box of 100 t-shirts after the sound check and ask the bartender if she has a spare table you can use. Nothing will bring down the mood of the band right before their set than a bouncer angrily grabbing your merch off the table in front of your audience and throwing it in a pile backstage. Instead, be sure to discuss the merch option up front with the booker and determine if it can work for both parties.
Spell out the three "Ws" – in writing. That is, what you can sell at the gig, when you can sell it, and whether or not the club or venue will provide space to do so. Be clear as to whether or not the venue expects to get a share of the merch sales. For some concert venues, they will have a dedicated staff and tables to sell your merch. You'll give them a starting inventory before the gig and then after the gig they'll give you the unsold merch, and an accounting of what sold along with your sales receipts.
In the end, while there's a little bit of a learning curve to using a gig agreement for many musicians, as well as those who may book us, doing so will help make the actual performance, as well as getting paid, a whole lot less stressful. And once you have one that works for your group and use it regularly, it'll become just one more part of the overall process of booking and playing gigs. Finally, in the rare event that a booker reneges on his or her agreement, you've got a legally binding written agreement that you can use to help secure payment through small claims court or other means.
Keith Hatschek is a contributing writer for Echoes and is the author of two books on the music industry, Golden Moments: Recording Secrets of the Pros and How To Get a Job in the Music Industry. He directs the Music Management program at University of the Pacific.
Michael Aczon is a San Francisco Bay Area-based entertainment attorney and artist manager. As a lawyer, he has represented a variety of clients in virtually every musical genre from unsigned local artists to internationally recognized artists, writers, and media clients. For more information on his books, articles and law practice visit www.aczon.org.
Story Links
The Musician's Legal Companion (second edition) by Michael Aczon
Forum on Gig Agreements on Harmony Central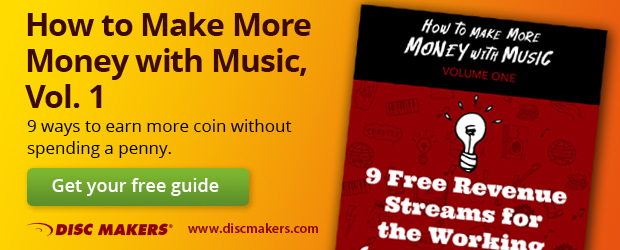 Read More
Getting the most from your entertainment attorney
Gigging, touring, and performance contract tips
The "who" and "what" of finding a music manager
Music business terminology
How to find and play unconventional music venues