Some people want to fill the world with silly love songs … and what's wrong with that? If you're planning to use a previously written composition in your efforts, though, you may want to ask: "What constitutes a public domain composition?"
This post was updated February 2017.
The U.S. Copyright Office defines public domain as: "A work of authorship is in the 'public domain' if it is no longer under copyright protection or if it failed to meet the requirements for copyright protection." In the United States, "all works published in the United States before January 1, 1923, are in the public domain." You can learn more by reading the Us Copyright Office's publication, Duration of Copyright.
Many artists and labels who follow the "Golden Rule of Licensing" – if you don't own or control it, you need a license to use it – know that public domain compositions are one of the few exceptions since tracks within the public domain don't require a mechanical license or royalty payments made to music publishers.
One important point to consider: even though a song may be found in the public domain, a copyrighted arrangement of that song may exist, which does require a license – so always check first. An excellent rule of thumb is, if you used sheet music to learn it, you can often find the copyright information there.
The songs listed below are just a small sample of love songs that are in the public domain.
"I Love You Truly" (Carrie Jacobs Bond)
"Let Me Call You Sweetheart" (Leo Friedman, Beth Slater Whitson)
"I Can't Tell Why I Love You, But I Do" (Will Cobb, Gus Edwards)
"For Me and My Gal" (George W. Meyer, Edgar Leslie, and E. Ray Goetz
"You Made Me Love You" (James Monaco, Joseph McCarthy)
"Sweet Adeline" (Harry Armstrong, Richard Gerard)
"I Used to Love You, But It's All Over Now" (Albert Von Tilzer, Lew Brown)
"America, I Love You" (Archie Gottler, Edgar Leslie)
"Because You Were An Old Sweetheart Of Mine" (Maurice L. Jacobs, Harry I. Robinson)
"Daddy Has A Sweetheart And Mother Is Her Name" (Dave Stamper, Gene Buck)
"Sweetheart Days" (J. Anton Dailey, I.W. Helser)
Numerous classical works, including: "Gymnopedie" (Erik Satie) and "Clair de Lune" (Claude Debussy) are in the public domain.
You should find out if your cover song is "Public Domain"?
Many classic love songs that are presumed to be in the public domain are in fact copyrighted, so make sure to double-check your sources before deciding a track is public domain. PD Info Online is an excellent starting point if the liner notes and copyright information are unavailable. In addition, a simple Google search with "written by" and "published" or "copyright date" alongside the song title often presents information related to the song's initial copyright date. This is by no means an exhaustive method for determining public domain, but can be helpful.
Here are just a few more classic love songs that would require a mechanical license:
"At Last" (Mack Gordon, Harry Warren)
"Can't Help Falling In Love" (George David Weiss, Hugo Peretti, Luigi Creatore)
"My Funny Valentine" (Richard Rodgers, Lorenz Hart)
"Embraceable You" (George Gershwin, Ira Gershwin)
"Night and Day" (Cole Porter)
"The Way You Make Me Feel" (Michael Jackson)
"You Are So Beautiful" (Billy Preston and Bruce Fisher)
"I Will Always Love You" (Dolly Parton)
"I've Got You Under My Skin" (Cole Porter)
"True Love Ways" (Buddy Holly)
Securing a mechanical license can be a difficult task, but Easy Song Licensing helps artists, school groups, choirs, record labels, and more in clearing the appropriate rights and paying songwriters and publishers.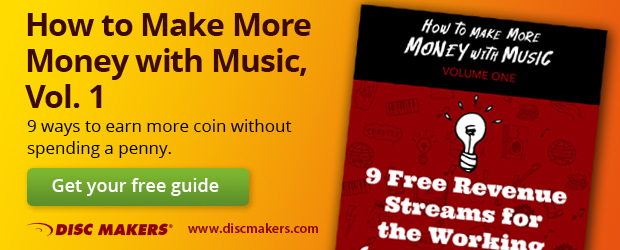 Related Posts
Performing Rights Organizations – a history and overview
Retaining your master rights is smart business
Music licensing and leveraging your songs
Copyright basics: exclusive rights, licensing lingo, and more
Get paid when you get played