Seven tips to get your street team organized and mobilized
Street teams are a great way to spread the word about your music to potential fans. They can effectively generate a buzz for your CD before you even release it. If you have the budget, you can hire street marketing companies to put them together in any market across the country — that's what large labels do. If you can't afford it, create one from fans, which can be the single most valuable tool you can cultivate to market your music. Street teams made up of fans who love your music become a very productive campaign in your music marketing strategy.
Think about it. Which might pique your interest more, an advertisement for an act you don't know, or fans enthusiastically telling you why they love an artist? Enthusiasm is contagious. Hiring street teams often doesn't get the same bang. Fans are happy to help when asked to, and they'll go to many lengths if you show appreciation for their efforts.
1. Figure out what you need help with
You need help with your website? Let fans know. Someone to call media or radio stations? Ask! A fan may have, or know someone who has, the skills you need. Announce what you're looking for at all gigs. Encourage people to get friends involved. Keep a record of where fans live so you can tap into those in markets you tour. If you give posters to your street team members in different markets, they can go to retail stores and talk to buyers about pushing your CD. Create templates for posters that fans can download and make copies of. Ask for suggestions on promotional activities. Fans can get very creative! Fanpower is a force that can seriously help advance an artist's career. It can create the grassroots awareness that's necessary to sell CDs, book gigs, bring people to your website, get press, and get you to the next level.
2. Get the word out
Let fans know that you have a street team. Recruit members wherever you can. Get them excited about helping you. Have a place on your website and MySpace page for people to sign up to join. List what specific things you'll need help with. Often music lovers who are passionate about a specific genre know others who are, too. Loyal fans can create excitement in record stores and keep you informed of sales and any marketing opportunities. Jay Woods, Senior Vice President and General Manager of New West Records in Austin, TX, is a big believer in having people talking up your record in stores. He says, "We don't have the luxury of a big staff. So we constantly try to recruit people to be the eyes and ears for us in the stores. There's only so much you can do over the phone. You've got to let people know you're out there." Street teams can help accomplish that.
3. Create a community
Create a community among your fans, as GrooveLily did when they began their Petal Pushers (PP) program on their website. Valerie Vigoda, the lead singer and electric violinist, says they create a sense of community to make their team feel special – because they are. They work together to spread the word. It's very organized. Vigoda explains, "The Petal Pushers turned into their own vibrant, growing community of friends. They have gatherings and parties. There is an active online discussion group, and we make "exclusives" available to the PPs as often as we can. We put one very avid Petal Pusher in charge of the program. He's the point person, he asks each PP how they'd like to be involved, and encourages them to do what they're comfortable with: postering, flyering, contacting media, giving sampler CDs out, helping at the merch table at gigs, and in some cases, promoting shows. One member of our street team acted as our publicist for years. A small group of PPs funded our bumper stickers, which say 'Petal Pusher Powered!' People enjoy being part of a community, helping to spread the word about music they like… all we do is show appreciation as much as we can, and try to channel their incredible energies!"
When you tour, ask for help in each market. Street team members can give out flyers, hang posters, and do whatever they can to promote your gig. They can recommend radio stations to approach, ask stores to bring you in for in-store promotion, get stores to carry your CD and even help you find a gig if you don't know venues in their region. Recruit fans to work a merch table when you perform. In return, give them free tix to your gigs, t-shirts, exclusive CDs, and whatever else you can do to make them feel special. Hang with them at the gig. Many successful artists say that showing your fans lots of love will bring you more rewards than anything you can pay for. Fans who get the love will give it multiplied by helping spread the word about your music. It's hard to buy that kind of sincere promotion.
4. Go where the fans go
Ask street team members to go to any place that a potential fan might go. Encourage them to let you know when they're going to music events that fans of your genre attend, especially at a large venue. Give them T-shirts (preferably with your website on it) to wear. Ask them to give out postcards, CD samplers, stickers, or any swag with your name and website on it. Onno Lakeman of Red to Violet, a duo based in Holland, says "We have given people T-shirts and flyers for UK festivals and it works. In the U.S. we did the same during events so that thousands of music lovers visiting the festival see someone wearing the shirt and handing out flyers." Street team members that can tap into the fans of other artists can help increase your following greatly.
Where might potential fans shop? Street team members can bring promotional material to retail stores that music lovers may go into. These stores don't have to sell the CDs, but they might give out swag to support the music if enthusiastic fans approach them. Tony Brummel, founder of Victory Records says, "That's a big alternative marketing area for a label like us. A lot of alternative type accounts that might be interested in our artists will do things for us, outside of regular music retail. For example, we continually supply skateboard shops, surfboard shops – places like that – with free music, t-shirts, and giveaway items. In turn, they'll give out our CD samplers, put up posters, and play the CDs in their store." Many stores play music. Why not yours? Ask them to sell it too, even if they don't normally sell music.
5. A fan in every port
If someone from a foreign country orders your CD off of CD Baby, contact him or her and invite them to join your street team. Ask if you can send them a pile of postcards advertising your music in exchange for five free CDs for their friends. Or direct them to a free digital download page if they help. You don't have to have your album on it. Give them a free recording of a live concert. They can leave the cards in record shops, clubs and other places where music lovers can pick them up. People who've done it say their orders in those cities pick up when a fan distributes cards. Then all of those people can be invited to join your street team too. With the Internet, street teams can be anywhere.
6. Think globally, act locally
Of course the Internet is a fantastic place to generate street teams. Ask fans to go into groups and post messages on the bulletin boards of artists who are similar to you. They can talk you up to music lovers who might love you too, if they knew about you. Make sure you have a good website that these potential fans can be invited to. Indie artist Ansel Brown started a successful street team with his fans on MySpace that led to him joining IPAK Records. The street team grew from MySpace and spread the word about Ansel and his music in many areas.
"What an incredible development the street teams have been for me on MySpace," says Ansel. "I was asked by Charlotte in Texas if I wanted her to run a street team page for me and I said sure! It had a little traffic and was neat, but nothing significant. I was asked by other friends on MySpace if they could start one in their states. Then it hit me – Street Team State Divisions could be a cool way to get more help and allow others to really participate in my dream! We started asking for volunteers and bang! Before you knew it we had people from ten states step up and start their divisions. It has grown to nearly 30. I was looking for leaders – not just fans! Boy did we find them! Street team leaders collaborate with one another and work with one another to really have impact! They have even gotten me radio interviews and other opportunities – even starting a Blog Talk Radio Show that airs every week on BlogTalkRadio.com. My job is to keep them growing and contributing. That way they stay on board and grow the whole thing with me. A little TLC and a faith in them goes a long way!"
7. Spread the love
Show great appreciation for members of your street teams, whenever you can. Create a separate newsletter for members. Let them know your news first. Make it personal. Talk to them like friends, because they are! Thank individual members for specific things in the newsletter. It will inspire others to do things to get their name in it. You can't make fans feel too special! And, that's all most want for helping. Give them special t-shirts, advance copies of new releases, a song no one else has and any perks you think of. When fans feel like a part of something special, they'll work hard. Tap into this source of fanpower and your career can spread its wings more as CD and digital download sales increase.

This article is adapted from the revised, and expanded edition of Start & Run Your Own Record Label (Billboard Books/Random House) by Daylle Deanna Schwartz. Daylle is a music industry coach/consultant, speaker and author of 10 books, including I Don't Need a Record Deal! and the new Nice Girls Can Finish First. Learn more at www.daylle.com, and www.idontneedarecorddeal.com has resources for advancing in the music industry.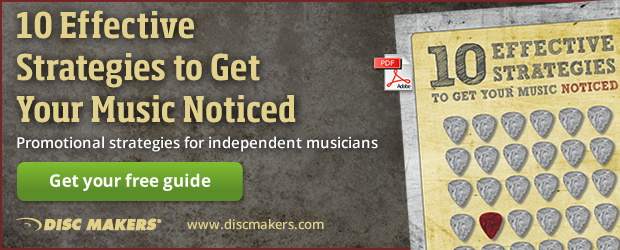 Read More
How to have a happy and productive career in music
Focus on Relationships in Your Digital PR
The qualities of a good artist manager
Do you need a manager to succeed in music?
Facebook Marketing Tips for Your Music Promotion