Icons who had a significant impact on shaping modern music are among the musicians who died in 2017. Chuck Berry, Butch Trucks, Allan Holdsworth, and Buddy Greco are some of the artists we pay tribute in the first installment of this post.
Chuck Berry, 90
Guitarist, singer, songwriter – died 3/18/17 of natural causes
Chuck Berry is heralded by many as the greatest of rock and roll's early pioneers. John Lennon, Brian Wilson, Keith Richards, and a multitude of rock and roll's royalty credit Berry's songwriting, guitar playing, and showmanship as a game-changer, ushering in the dawn of rock and roll. Berry's debut release in 1957, After School Session, was only the second album released by Chess Records, and included "Maybellene," which sold over a million copies and hit #1 on Billboard's R&B chart. His first attempts at music were waylaid by an armed robbery charge when he was in high school, but eight years after his release from a reformatory, Berry waded into music and made his mark. He landed in prison a second time in 1962, but before and after that, he scored multiple hits with classics like "Maybellene," "Roll Over Beethoven," "Rock and Roll Music," "Johnny B. Goode," "No Particular Place to Go," "You Never Can Tell," and "Nadine." He was in the first class of inductees in the Rock and Roll Hall of Fame in 1986, along with Elvis Presley, James Brown, Little Richard, Fats Domino, Ray Charles, Sam Cooke, the Everly Brothers, Buddy Holly, and Jerry Lee Lewis. He found trouble with the law and landed in prison for a third time for tax evasion in 1979, and his creative output was stymied after that. He spent the last thirty years of his career playing the oldies circuit, issuing a concert recording in 1987 to commemorate his 60th birthday. Voyager's Golden Record, which features musical selections from different cultures and eras and spoken greetings from Earth-people in fifty-five language, includes one rock and roll track: Berry's 1958 recording of "Jonny B. Goode."
---
Butch Trucks, 69
Drummer, co-founder of the Allman Brothers – died of a self-inflicted gunshot wound 1/24/17
Butch Trucks' drumming career began in junior high school, playing drums and tympani for the school band in Jacksonville, FL. He formed bands of his own during his high school years, and it was while he was playing with his band Bitter Ind. that he first crossed paths with Duane and Gregg Allman, who asked him to sit on in a gig with their band. Two years later, in 1969, The Allman Brothers Band was formed, with Butch sharing drum duties with Jai Johanny "Jaimoe" Johanson. Gregg Allman once described Jaimoe as "the pocket player," which gave Trucks room to do his "freight train, meat-and-potatoes thing" for the band. The Allman Brothers Band, who were inducted into the Rock And Roll Hall Of Fame in 1995, went through myriad stages of popularity and influence, starting with its third release, 1971's At Fillmore East. It was with that album that the Allmans' blend of southern rock and musical acumen translated to a wide audience and propelled them to be one of the most influential American bands of the seventies (and beyond). It was just after the Fillmore release that Duane Allman died, the first major setback the band would endure. The Allman Brothers Band broke up and reformed three times, with Trucks playing drums throughout (save for a brief period in the '80s), until he announced he was leaving the band in 2014, playing his last show on October 28, 2014. He had formed Butch Trucks and the Freight Train Band, and had shows booked into the spring of 2017, but tragically Trucks shot himself in the head with a pistol in his West Palm Beach home in January.
---
Allan Holdsworth, 70
Jazz fusion and rock guitarist and composer – died 4/15/17 of a heart attack
In addition to the dozen-plus solo albums and various collaborative records he released since the early '70s, the list of bands Allan Holdsworth played in includes Tony Williams' Lifetime, Tempest, Gong, and Soft Machine. The guitarists who credit Holdsworth as a major influence and someone who forever changed the electric guitar is a master list of contemporary talent, including Eddie Van Halen, Joe Satriani (who said in a Guitar Player interview that Holdsworth's "brilliant approach to harmony is completely original, beautiful and spellbinding"), Greg Howe, Alex Lifeson, and Frank Zappa (who considered Holdsworth a "game-changer" and "one of the most interesting guys on guitar on the planet"). Pretty amazing, considering Holdsworth didn't pick up the guitar until the age of 17 – he started as a saxophone player – and worth noting as Holdsworth was appreciated for his advanced knowledge of music, with his own compositions incorporating complex chord progressions and intricate solos comprised of myriad scale forms. Holdsworth was also notable for his work with the SynthAxe, a guitar controller (complete with strings) that Holdsworth used on a number of recordings. Indeed, he was awarded "Best Guitar Synthesist" in Guitar Player magazine's readers polls from 1989-1994. Blues for Tony came in 2010, Holdsworth's final original release, though 2017's release of The Man Who Changed Guitar Forever! (a title Holdsworth reportedly disliked), collected all of his solo albums plus bonus material. He died just one week after its release.
---
J. Geils, 71
Guitarist, leader of The J. Geils Band – died 4/11/17 of natural causes
Born John Warren Geils Jr. in New York City, J. Geils left for Boston to study mechanical engineering at Worcester Polytechnic Institute in the mid-1960s. Originally a jazz trumpet player, Geils had switched to blues guitar and formed an acoustic blues trio, Snoopy and the Sopwith Camels while in Boston. After meeting Peter Wolf and Stephen Jo Bladd, Geils formed The J. Geils Blues Band along with Danny Klein and Magic Dick Salwitz, adding Seth Justman before the band released its debut album in 1970, dropping the "blues" and being christened The J. Geils Band. The early albums garnered decent reviews and moderate sales, but it was the band's live show that earned its reputation and ever-growing following. As sales were flagging after numerous releases on Atlantic records, The J. Geils Band moved to EMI and began moving away from the pure bar-band sound they had established and began venturing into new wave and pop. The resulting albums were the band's best sellers: 1978's Sanctuary, 1980's Love Stinks, and 1981's blockbuster Freeze Frame, which included the chart-topping "Centerfold," "Flamethrower" and the hit title track. Ironically, big-time success spelled trouble for the band, and Wolf departed during the recording of the Freeze Frame's follow-up, ultimately resulting in the demise of the band. Geils turned his attention to cars, opening KTR Motorsports to service and repair vintage sports cars. In 1993, J. Geils and Magic Dick formed a contemporary blues band, Magic Dick and Jay Geils, which released Bluestime in 1994 and Little Car Blues in 1996.
---
Buddy Greco, 90
Singer, pianist – died 1/10/17 of natural causes
In a career that spanned six decades, Armando "Buddy" Greco recorded over 60 albums that spanned genres – including jazz, pop, and country – and ran with the Rat Pack in the '50s and '60s. His biggest single was the million-seller "The Lady Is A Tramp," with other notables including "Oh Look A-There," "Ain't She Pretty," "Up, Up and Away," and "Around the World." Greco's career spanned a wide range of accomplishments, including conducting the London Symphony Orchestra and performing with The Beatles for Queen Elizabeth II. He started young: Greco began singing and playing piano on the radio at the age of four, and was hired as a pianist, singer, and arranger by Benny Goodman when he was 16 after Goodman saw him play in his hometown Philadelphia's Club 13 nightclub. During the '60s, Greco pursued a career in film and TV, becoming a regular on the TV series Away We Go and landing a part in the 1969 film, The Girl Who Knew Too Much. Greco scored over 100 hit singles, as well as composing and recording scores for film and television. His last appearance on stage was in Las Vegas in November 2016, when he was inducted into the Las Vegas Entertainment Hall of Fame.
---
Al Jarreau, 76
Jazz fusion singer and musician – died 2/12/17 of respiratory failure
Dubbed the "acrobat of scat," Al Jarreau brought a personal flair to his contemporary jazz pop. His career peaked in the early '80s with his album Breakin' Away, which included the hit "We're In This Love Together." He also scored a hit with the theme from Moonlighting later in the decade. Born in Milwaukee, WI, this son of a vicar moved to Los Angeles to give his music career a shot. Nominated for over 20 Grammy Awards, Jarreau won seven, and remains the only vocalist to score Grammys in three different categories – he won them for jazz, pop, and R&B. At the height of his celebrity, Jarreau was included on the "We Are The World" single. He remained an active singer, performer, and advocate, specifically championing literacy and music education for children. His health troubles began in 2010, culminating in his being hospitalized for exhaustion in February 2017. Two days after announcing his retirement, he died in Los Angeles.
---
Paul O'Neill, 61
Composer, lyricist, producer, songwriter, founder of Trans-Siberian Orchestra – died 4/5/17 of "chronic illness"
As a guitarist, Paul O'Neill played in bands in his native New York, but it was as a producer and industry professional that he really made his name. Working as a producer with Aerosmith, Badlands, and ultimately the metal band Savatage, with whom he worked on 10 albums, he connected with Jon Oliva, Bob Kinkel, and Al Pitrelli, with whom he went on to form Tran-Sibeian Orchestra. "I wanted to take the very best of all the forms of music I grew up on and merge them into a new style," O'Neill once said. "Basically I was building on the work of everybody I worshipped: the rock opera parts from bands like the Who; the marriage of classical and rock from bands like Emerson, Lake & Palmer and Queen; the over-the-top light show from bands like Pink Floyd… I always wanted to do a full rock opera with a full progressive band and at least 24 lead singers." Releasing three Christmas albums, plus another three releases from 1996-2015, Trans-Siberian Orchestra was famous for its live show and huge ticket sales, though its debut record, Christmas Eve And Other Stories, enjoyed triple Platinum sales.
---
Matt Holt, 39
Vocalist, Nothingface and Kingdom of Snakes – died 4/15/17 of an unspecified degenerative disease
Capable of shifting from an almost sweet melodic delivery to a hoarse, brutal bark, Matt Holt was the voice of Nothingface, a Washington D.C. metal band that graduated from its indie DCide label, on which the band released two albums in the late '90s, to TVT Records, which issued two critical and popular efforts, 2000's Violence and 2003's Skeletons. The band was working on follow-up material when it ran into creative differences. Holt started a new band, Kingdom of Snakes, but never issued any recordings with that or Nothingface, which re-banded for a brief time in the late 2000s. Holt had apparently been suffering with a degenerative disease for years before his untimely death in April.
---
Bobby Freeman, 76
Soul and R&B singer and songwriter – died 1/23/17 of natural causes
Born and raised in San Francisco, CA, Bobby Freeman started singing in a doo-wop group called the Romancers as a teenager and first recorded with them for Dootone Records in 1956. He's most famous for his single, which he wrote, "Do You Want to Dance," which peaked at #2 on the R&B charts in 1958 when he was only 17. His other hit songs include "Betty Lou Got a New Pair of Shoes" and "Need Your Love," with "C'mon and Swim" being his second Top 5 song in 1964. "Do You Wanna Dance" was covered by a host of artists, including Del Shannon, the Beach Boys, Johnny Rivers, Bette Midler, John Lennon, Cliff Richard, Marc Bolan & T.Rex, the Mamas & The Papas, Bobby Vee, and the Ramones. The song was also included on the American Graffiti soundtrack.
---
Maggie Roche, 65
Singer, songwriter, guitarist – died 1/21/17 from cancer
The eldest of the three sisters (Maggie, Terre, and Suzzy) who made up The Roches, Maggie Roche was the principal songwriter of the unusual folk trio that hailed from Park Ridge, New Jersey, known for their "rich" harmonies, quirky lyrics, and comedic stage performances. Over the course of their career, The Roches recorded and performed solo, as a trio, and in pairs. Maggie and Terre got their initial break when Paul Simon brought them in as back-up singers on his 1973 album, There Goes Rhymin' Simon. In all, the group released 10 albums between 1979 and 2007 and collaborated with many luminaries along the way, including Simon, Television, Robert Fripp, and King Crimson.
---
Tommy Page, 46
Singer, songwriter, music executive – died 3/4/17 of apparent suicide
Best known for his #1 song, "I'll Be Your Everything," Tommy Page had a brief run at stardom in the US, maintaining a larger fan base and longer active music career in Asia, signing with the Japanese label Pony Canyon Records. He released seven albums in all, and worked as an executive at Warner Bros. Records, working with Michael Bublé, Alanis Morissette, Josh Groban, and Green Day.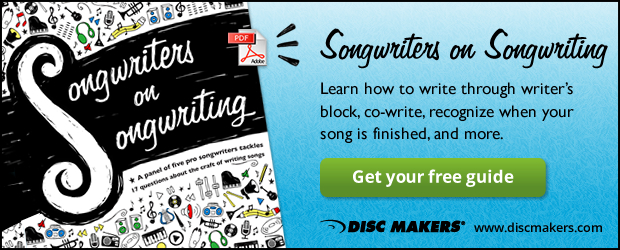 Related Posts
27 music icons and musicians who died in 2016
26 Notable Musicians Who Died in 2015
12 musicians who died in 2014
25 notable musicians who died in 2013
9 groovy facts about vinyl records
The song worlds of three musical greats
Things I learned being a fan of David Bowie